Burns and Homeopathy
Homeopathic remedies are a safe and effective treatment for all types of burns. Contact us to learn more!
Click Here to Buy Remedies and Supplements from Homeopathic Remedies Online Store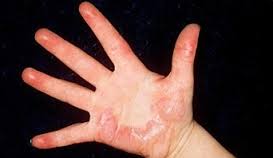 About Burn Types
First-degree burns: Affects the outer layer of the skin, causing redness, heat and burning sensation and eventually dryness and peeling of the skin.
Second-degree burns: Damages tissues below the top layer of skin and cause a burning sensation, redness, discomfort and blisters that may ooze. Popping a blister can cause infection, so we advise that you do not do so.

Third-degree burns: Damage to all layers of the skin. May also damage underlying bones, muscles and tendons. Nerve endings are destroyed.
These type of burns need immediate medical attention - call 911 of going to an emergency medical facility.
Homeopathic Remedies for Burns
Cell Salts for Burns