Homeoprophylaxis (HP) - Homeopathic Immunizations
Homeoprophylaxis (HP) also known as Homeopathic Immunizations can safely prevent against infectious diseases of all types so that a person can avoid toxic and dangerous vaccinations. Contact us to learn more!
Please visit our learge affiliated website on Homeoprophylaxis:
www.ImmunizationAlternatives.com
Homeoprophylaxis (HP) has a 90% effectiveness rating in 15 years of clinical study and use.
Read more programs details, clinical research on the HP Program, watch videos plus information about vaccine dangers.
"You are free to choose but your are not free from the consequence of your choice."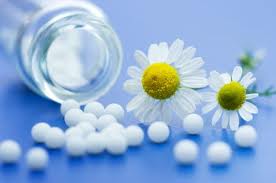 Read About Vaccine Dangers
Read About Gardasil Vaccine Injury Reversal
Watch Videos About The Danger of Vaccinations
Homeoprophylaxis Is The Safe Alternative To Vaccinations
Our associated website www.ImmunizationAlternatives.com provides comprehensive information and education on Homeoprophylaxis (HP), the safe and effective homeopathic alternative to vaccinations as well as common homeopathic remedies used to treat contagious childhood diseases for over 200 years.
Homeopathic medicine and Homeoprophylaxis have been used for over 200 years worldwide on millions of people with success in treating and also preventing all types of contagious diseases. Homeoprophylaxis provides natural immune system protection for common infectious diseases for infants, children of all ages and adults. HP is safe and effective, with about a 90% effectiveness rate based on clinical studies.
Homeoprophylaxis is a method of instilling immunity by stimulating the immune system with the highly diluted substances that are energy equivalents of a given disease. These remedies are called homeopathic nosodes. This method of disease protection and prevention has been used for hundreds of years on millions of people worldwide, with success.
Recent large scale use of homeoprophylaxis was in 2007 and 2008 on a large population in Cuba to prevent an epidemic for Leptospirosis, a bacterial disease that effects both humans and animals. The result was stunning clinical effectiveness on a population of 2,000,000 people, in a government run program.
All vaccines contain toxic ingredients. They carry risks. Vaccines can cause injury and even death. Vaccines are associated with autism, developmental delays and other neurological and chronic health issues. You can help prevent vaccine injury by first saying NO to vaccines. Then, start educate yourself, friends and family about the myths related vaccinations, study the medical research related to vaccine injury. Then watch and share videos about vaccine dangers with your family and friends.
Download 15 year clinical study of the effectiveness of Homeoprophylaxis
by Dr. Isaac Golden (287 pages as PDF)
Homeoprophylaxis (HP) is the use of potentized substances in a systematic manner to prevent the development of the characteristic symptoms of disease. HP is a natural, safe method of instilling immunity by stimulating the immune system with the highly diluted substances using a homeopathic nosode that is an energy equivalent of a given disease.
Homeoprophylaxis means the use of homeopathic nosodes OR homeopathic remedies for disease prevention.

The goal of HP is to "train" the immune system to the energetic components of the nosodes of given disease in order to stimulate the immune system to produce immunity.

Homeopathic nosodes are prepared from disease germs.

The remedies are made under strict Homeopathic Pharmacopeia Guidelines so that not a single molecule of the disease remains using dilution and potentization methods.

Once a remedy is potentized and made into a tincture, only the frequency of that diseased substance remains. This tincture is then dropped on small pills to make each of the remedies or nosodes, in various potencies.

The potencies used for homeoprophylaxis are typically 200C, 1M and 10M.

This method has been clinically studied for over 15 years by Dr. Isaac Golden and is a safe and effective option to vaccinations to protect a person from infectious contagious diseases.
Homeoprophylaxis Supervision Services and Fees
(also known as Homeopathic Immunization)

Homeoprophylaxis

:

Standard HP Program

of 10 (ten) Diseases

cost for a 3rd person and subsequent children in the same family is $75.

The Standard HP Program requires about 50 months for protection for all ten (10) diseases.

The HP Standard Program can begin

in infancy at one month of age.

All of

HP remedies are dosed by the clients and tracked by the client or parent during the HP Program.

Each disease is protection against in a series of dosing, with only one protection done monthly using a 200C and then a 10M potency.

Detailed written HP Dosing Instructions Dosing Schedule is provided for tracking purposes.

Standard USA HP Disease Program Includes These Ten (10) Diseases, In This Order:

Pertussis - Whooping Cough
Pneumococcal Disease
Polio
Haemophilus Influenza - HIB
Meningitis
Tetanus
Measles
Mumps
Chicken Pox
Influenza

Add On Disease Protection

For those who want only some disease, those who are partially vaccinated, the cost is $75 per person, per disease for supervision.

Discount pricing for more than one single disease and family discount pricing for more than one family member is doing HP at the same time is available.
Individual HP nosodes are available from the Homeopathic lab at cost plus shipping.

If Desired, These Other Diseases May Also Be Added To the Above Program

Diphtheria

Hepatitis B

Rotavirus

Rubella - German measles

Homeoprophylaxis Kit Required For Ten (10) Diseases

Supervised Clients May Buy The HP Kit From Our Online Store

Cost is $95 plus $12 shipping in the USA.

Can be used for more than one person in the family.

in order to purchase this kit, clients must be supervised by Kari J. Kindem, AIT, CFHom,CHP, CEASE who is certified in Homeoprophylaxis by Dr. Isaac Golden.
Business Traveler and Tourist Traveler Protection with HP

More than 2 or 3 diseases desired for travel will require more time in advance - contact us a least 3 months prior to travel to discuss your homeopathic immunizations.
Discount pricing for more than one single disease and family discount pricing for more than one family member is doing HP at the same time is available.
Individual HP nosodes are available from the Homeopathic lab at cost plus shipping.

Business Traveler, Missionary and Tourist Disease Protection - any of the above plus the following:

Anthrax
Chikungunya
Cholera
Dengue Fever
Escherichia Coli
Giardia
Hepatitis A
Hepatitis B
Influenza
Japanese Encephalitis
Leptospirosis
Malaria
Measles
Meningitis
Rabies
Rubella

Salmonella

Small Pox
Tetanus
Trypanosomiasis
Typhoid Fever
Typhus
Yellow Fever
Zika Virus
College Student Disease Protection with HP
Additional protection for college students can be arranged for

$75 per disease, per person, including HP supervision services.

The minimum time to begin for adequate protection is usually of THREE months prior to starting college.
Discount pricing for more than one single disease and family discount pricing for more than one family member is doing HP at the same time is available.
Individual HP nosodes are available from the Homeopathic lab at cost plus shipping.
HP College Student Diseases include any of these, in any combination of your choice:
Chicken Pox
Hepatitis A
Hepatitis B
Human Papillomavirus (HPV)
Influenza
Measles
Meningitis
Mumps
Pertussis Whooping Cough
Tetanus

Other
Travel Disease Information in Foreign Countries
Vaccines are not required for international travel

except for Yellow Fever going in and out of tropical S. America, and Sub-Sharan Africa,

and

possibly polio for Pakistan

per International Health Regulations.

Yellow fever vaccine is a live, weakened virus.

It is given as a single shot. For people who remain at risk, a booster dose is recommended every 10 years. Yellow fever vaccine may be given at the same time as most other vaccines. It will also depend however on how the disease is spread. Measles is spread by droplet infection. Yellow fever probably not so there may not be a danger of it being transmitted like other vaccines that shed.
Center For Disease Control www.cdc.gov
The official CDC website contains an extensive section for travelers' health. Information includes disease incidence by region, recommended vaccines, and extensive information about the vaccines. For questions about disease incidence in specific areas you are visiting, call the

CDC Traveler's Health Hotline: 404 332-4559

Shoreland, Inc. www.tripprep.com
This private company maintains this site of health conditions and recommendations, country by country.
Parents: Free Online Course



"Immunization: Your Child, Your Choice"

Enroll in: Immunization - Your Child, Your Choice

In this online video Course Dr. Isaac Golden, the world's foremost authority on homeopathic immunization will provide facts about homeopathic immunization. He will look at the three important questions he is often asked by parents who are researching immunization options for their children.

This course is designed for parents who genuinely care about the health of their children, and who are prepared to take the time to carefully examine health options, and not just rely on being directed by health authorities.

What is Homeopathic Immunization and Is It Safe?

Is Homeopathic Immunization Effective?
Is there any Evidence?

What is the Government's position on Homeopathic Immunization. Are there issues with school entry etc.

Parents: Paid Course Online: $240

"Homeopathic Immunization for Your Child"

Enroll in: Homeopathic Immunization For Your Child

This online video course is for parents who would like to provide Homoeopathic Immunization for their children.

Complete detailed instructions on how to use a Long Term Homeopathic Immunization Program for your child.

You will get direct interaction and connection with Dr. Isaac Golden

Professionals: Free Course

"All You Wanted to Know About Practicing Homeoprophylaxis"

Enroll in: All You Wanted To Know About Practicing Homeoprophylaxis

Dr. Isaac Golden is the world's foremost authority on Homeoprophylaxis today. He has put together a FREE 5 day online course for Homeopathic Practitioners to answer all their questions on Homeoprophylaxis (HP) for the use of homeopathic medicines for specific infectious disease prevention. So far, hundreds of Homeopathic Practitioners have found this course immensely helpful in getting their facts on HP clarified. You can join him in this free course below. Once you join, you will be directly connected with Dr. Isaac through a Discussion Forum to get your most common questions on HP answered.

Professionals: Paid Course Online: $400 for 12 sessions



"Homeoprophylaxis (HP) Practitioner Certification Course"

Enroll in: Complete Practitioner's Course in Homeoprophylaxis
This is a 3 month intensive online video HP certification course for Homeopaths as well as alternative and conventional medicine practitioners who want to use homoeopathic medicines for prevention of specific infectious diseases via Homeoprophylaxis. In this course, Dr. Isaac Golden, offers you a complete packaged solution to offer Homeoprophylaxis effectively and confidently for your clients.
Video About Homeoprophylaxis with Dr. Isaac Golden
Learn more about the safety and effectiveness of homeopathic medicines to prevent infectious diseases
Dr. Isaac Golden is the author of: "Vaccination & Homeoprophylaxis: A Review of Risks and Alternatives"
(38:00 minutes)