How Does the Body Respond To Toxins?
The human body is an open energetic system that attempts to constantly eliminate toxins and maintain the balance of health. The body deals with these homotoxins in a specific order. The order depends on the strength of both the homotoxin and the regulatory system.
There are six (6) phases homeotoxicology and the body deals with toxins on three (3) levels. These phases are:
Excretion phase
Accumulation phase
Reaction/Inflammation phase
Exacerbation/Provocation phase
Deposition phase
Overflow or Neoplastic phase
Each phase mounts a defense against the homotoxin and will leave signs and symptoms.

Chemicals: New chemicals are released every year and many are not adequately ested for their effect on the human body. Some are called PBT's or Persistent Bioaccumulative Toxins, meaning they remain in the environment and our food chain for a long time. These are substances such as DDT, PCB's, dioxins and plasticizers. Their effects range from immunotoxicity to endocrine disruption and some may even be carcinogenic. This is compounded by the grasshopper effect, where toxins move from temperature to cold climates.

Metabolic Impact Of Toxins: Endogenous toxins are then creatied as end products of our metabolism, like histamine and adrenaline. If these are not detoxified and excreted, they can be as harmful as external toxins.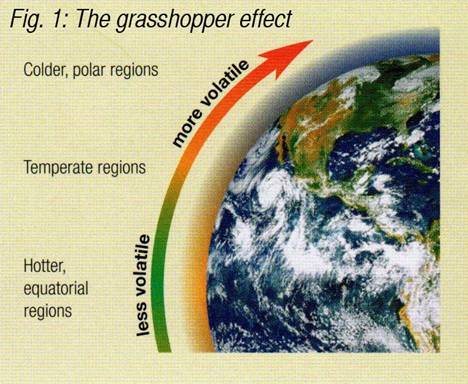 The Autoregulatory System Is Our First Line Of Defense
If our autoregularly system is is not successful in dealing with a given toxin, our regulation system will be activated, as it is the barrier between the cell and the effector organs of the autoregulatory system.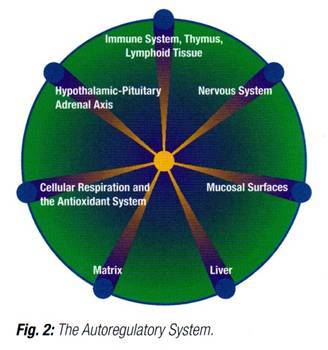 Only when the first two fail to eliminate the toxin will disease reach the cell.