Watch Videos To Learn More About Homeopathy!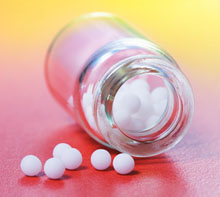 Members of the
National Center for Homeopathy

Homeopathy is a 200 year old medical system that is proven to be clinically effective.

Homeopathic remedies must comply with FDA labeling requirements. They are manufactured under strict Homeopathic Pharmacopeia guidelines.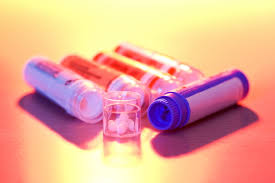 Food Allergies and Homeopathy
Homeopathic remedies will help you obtain relief for many types of food allergies.
Contact us to learn more!
Read About Allergies and Homeopathy
Below are some of the common remedies used for food allergies
Other Food Allergy Associated With Each Homeopathic Remedy
| | |
| --- | --- |
| Allergy to | Remedy |
| Asparagus | Carcinosin |
| Bananas | Phosphorus |
| Butter | Sulphur |
| Buckwheat | Pulsatilla |
| Carrots | Phosphorus |
| Castor Bean | Alumina, Antimonium, Ars. |
| Celery | Apium grav |
| Chocolate | Sulphur |
| Cod Liver Oil | Pulsatilla |
| Eggs | Ferrum met, Nat mur, Sulphur, Tuberculinum |
| Fats, Animal | Pulsatilla, Sulphur |
| Fish | Sulphur, Tuberculinum |
| Flour | Aspidosperma |
| Fruit | Arsenicum alb, Pulsatilla |
| Glutamate | Nat mur, Phosphorus |
| Hazelnuts | Phosphorus |
| Honey | Nat mur |
| Meat | Nat mur, Sulphur, Tuberculinum |
| Milk | Calc carb, Homarus, Nat mur, Sepia, Sulphur, Tuberculinum, Urtica urens |
| Onion | Nat mur, Thuja |
| Oranges | Pulsatilla |
| Oysters | Lycopodium |
| Pork | Pulsatilla, Sepia |
| Sardines | Sulphur, Tuberculinum |
| Shellfish | Arsenicum alb., Terebinthina, Urtica urens |
| Starch | Nat mur |
| Strawberries | Carcinosin, Fragaria vesca |
| Sugar | Saccharum officinale |
| Tamarind Seed | Blatta orientalis, Carbo veg |
| Wheat | Nat mur, Psorinum |