Morbillium (Morbill.) - Measles Nosodoe
The measles nosode is prepared with secretions of measles from the oral cavity.
Contact us to learn more.
Click Here to Buy Remedies from Online Store
Learn about Homeoprophylaxis to prevent measles and other contagious diseases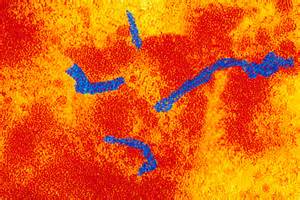 Nosodes are powerful and deep acting. This nosode should not be taken without the professional guidance and supervision from a Homeopath professionally trained and experienced in their use.
Used clear up after-effects of an attack.

Affinity for the mucous passages, the eyes, the ears and the respiratory mucous membranes.

Acute ear infection.

Nasal catarrh. Nasal flaring.

Enlarged glands in the neck.

Red throat, irritated.

Fever with nasal catarrh, watery eyes and cough and hoarse voice.

Catarrh.

Coryza.

Cough.

Skin rashes