Homeopathic and nutritional products have not been evaluated by the FDA and are not intended to diagnose, treat, cure or prevent any disease.
Watch Videos About Homeopathy!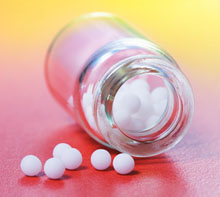 Member of the
National Center for Homeopathy

Homeopathy is a 200 year old medical system that is shown to be clinically effective. All homeopathic remedies are safe, non-toxic and are manufactured under strict Homeopathic Pharmacopeia guidelines.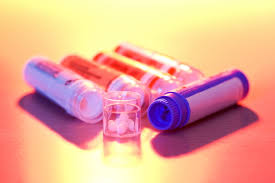 Pyrogenium (Pyro.)
(made from decomposing beef left in the sun for two weeks)
Pyrogenium is the great remedy for septic states, with intense restlessness.

Used in septic fevers.

Typhoid, typhus, ptomaine poisoning, diphtheria, dissecting wounds, sewer-gas poisoning, chronic malaria

For the after-effects of miscarriage.

Chronic complaints start from a septic conditions.

All discharges are horribly offensive including menstrual, lochial, diarrhea, vomit, sweat, breath, etc.

Great pain and violent burning in abscesses.

Influenza, typhoid symptoms.

Better from motion.