Gastrointestinal Issues Cured With Homeopathy in a 35 year old Man!
Testimonial written by the Mike A., California, USA
December, 2015
Click Here to Buy Remedies and Supplements from Homeopathic Remedies Online Store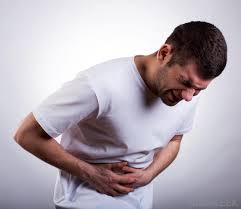 "Hello, My name is Mike A. and I was was suffering from tremendous pain and agony with a digestive issue for months. I had gone to regular doctors, specialists, etc. etc to no avail. They only offered temporary solutions or band aids as I liked to call them. It would only treat my symptoms but my root problem stays.

So I tried to check online where I connected with Homeopathy For Women. Kari is a miracle worker I must say! She just asked a few questions about my symptoms, made sure to verify the information was accurate, then supplied me with the perfect homeopathic solution - all organic. This treatment solved the root cause of my problem without any band aids and artificial medication. I would highly recommend anyone to seek her help first. Thank you Kari - you are a woman with a heart of gold."