Client Testimonials and Recovery Stories with Homeopathy
Click Here to Buy Remedies and Supplements from Homeopathic Remedies Online Store

Client Testimonials About Success With Homeopathic Care
Read Other Complex Case - Recovery Stories Below
Read Testimonials About The Use Of Source Resonances Audio Files
__________________
Video Testimonial:
Mother of A Boy Age 10 Recovering from Autism with Homeopathy
(October 2022)
__________________
Women Recovered From Covid Vaccine Detox and Birth Control Detox
"I am so very grateful for my work with you as I have seen real benefit!"
(Zeina,California, July 2023)
__________________
Weight Loss In Middle Age Professional Woman and Cancer Survivor
"I'm currently 140 pounds (my high school weight!), 18.57 body fat and finally lost my belly fat that I've had for 20 years! Sign of improved metabolic health and improved longevity.
I am cancer free now no for 5 years. Sill more work to do. Healing is not for sissies!! You are the best!" (Andrea, California USA June 2023)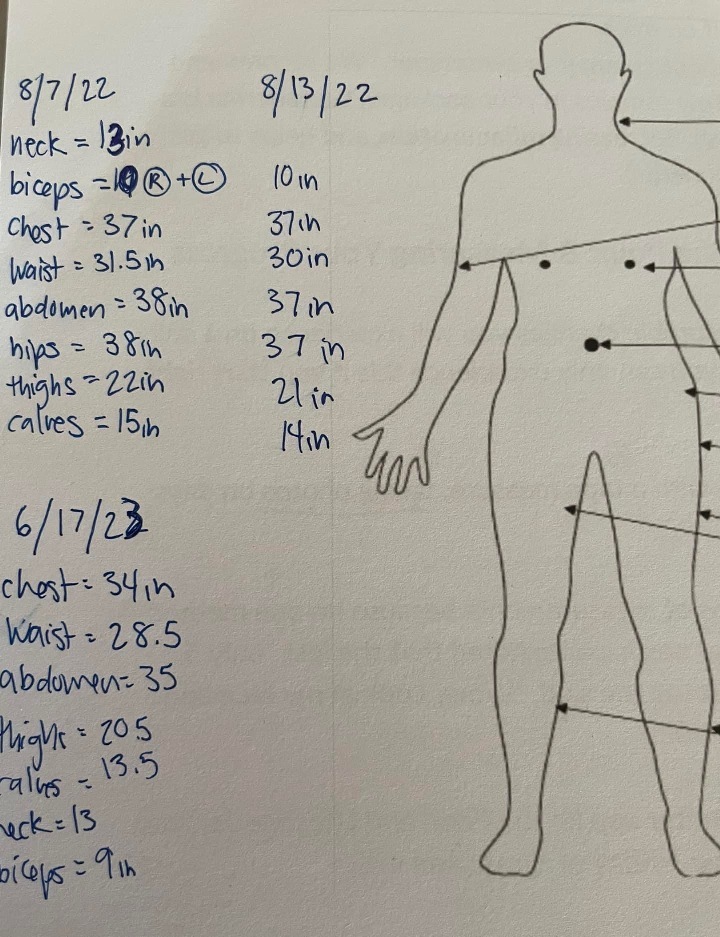 __________________
Homeopathic Detox Progress For A School Girl With OCD And Dyslexia
"We have worked years on her reading. She stayed at a certain level unable to advanced. Would go over the same words over and over and over and never recognized them. Viewed the words as if it was the first time she saw them. Had to sound out every word and often couldn't see the vowel or switch letters around making phonics rules very challenging for her. I tried so many approaches but always stayed at this level. Started to see some changes in January but some days back to unable to read and then other days could recognize and read with more ease. She called those days her good reading days. Since January have slowly seen improvements in this steadily.
Now she can recognize a lot of words without sounding out. She reads with more speed and accuracy and can sound out words better. Still gets vowels out of place sometimes but better. Last week was her last week of school. She finished third grade but when I tested her in the beginning of the year she was at second grade reading level.
Last week I retested her and she passed fifth grade reading level! We both were so pleasantly surprised. She has worked very hard in reading but she has worked hard for several years. I don't think she could have improved there reading levels in one year without the detox. Something is processing better in her brain.
Lastly, I think she is filtering and processing her thoughts more before she reacts as before she was always in fight mode when things don't go her way with anything. I think those thoughts and reactions are still instinctual but she is learning to stop as assess if it's an appropriate response given the situation. Still a work in progress but seems to be better!" (Homeschooling Mom of 4, California, USA.)
__________________
Homeopathy Recovery For Middle School Boy With PANDAS
"We still speak of you frequently and thank the Lord for your guidance in helping Greg be the best he can be . He still is doing amazing. It amazes me the things he remembers you telling him. He now reminds me and continues to live a very healthy PANDAS free life. Homeopathy saved him and our family! Always will be our first and only plan of action. (Gina his mother, Canada. May 2023)
__________________
Woman With Years Of Lichen Sclerosis Issues Helped with Homeopathy in 30 Days!
"Just an update on my Lichen Schleroris (LS). Amazingly, there is still no tearing or soreness down below. I am having intimacy with my husband after many years with painful intercourse. Thank you for this life changing treatment with homeopathy! (Terrie, USA, May 2023)
__________________
Homeopathy Helps Senior With Repeat Bladder Infections, Age 87
"The Cantharis is really working well. Our mom has been calm the last 3 days and no constant talk of needing to use the bathroom. What a blessing to see her calm and relaxed! Looks like it has made my brother a believer in Homeopathy medicine." (Son of woman, April 2023)
__________________
Covid Vaccine Detox, Woman Age 42
"I can't express how grateful I am to have come across Kari J. Kindem. I have been dealing with heavy bleeding, excessive gastritis, and fatigue post-COVID vaccinations. I was not aware these were some of the side effects of the vaccination. In my quest to get some treatments for my son, Kari was god sent. She insisted that I do COVID Detox before even starting any other programs for myself. She was firm, genuine, and authentic.
I followed the Short and Long Detox Protocols to the letter, including the supplements, recommended. Initially, I experienced a lot of Return of Symptoms then eventually I started noticing a change in my energy levels and mood swings. I am pleased to say my period flow is back to normal with no pain after almost 2 years. I deeply thank Kari for helping me in this regard and highly recommend her services. She is very knowledgeable and well-rounded in every aspect of human health. (Vashuda, Bay Area, CA, USA April 2023)
__________________
Mother of A Boy Age 6 Recovering from Autism with Homeopathy
"Jacob is such a wonderful little boy and I will do what it takes so he can one day be successful. He can now tell me "mommy I love you" unprompted! I waited a long time to hear this. I also get unprompted hugs and kisses.❤ He is my everything. Thanks to you, Kari Kindem he's almost there!
People sometimes are shocked when I say he's autistic. Really the only thing that gives it away is the stimming that he does with reenacting nursery rhymes and lack of conversation.
We are so close to conversation, even his teacher noticed the jump with that and how he's socializing at the end of last detox. Mind blowing what's happening here! I'm grateful that God brought me to you." (Rachel, Las Vegas, NV, USA, February 2023)
__________________
Mother of Two Boys With Autism Talks About Their Recovery With Homeopathy
"My sons, both with autism, completed 5 detox cycles including Poly Vaccines along with MMR, Hydrocortisone, Dental Amalgams, Flu combo, and Aluminum + Formaldehyde in the course of about a year and a half. We have also done a few audio files. I have also done a few detox cycles and support for my stressors, which was helpful for me.
My younger son started out with very few words and he is now speaking in phrases, and continuing to develop his speech. Though his development has been slow, we are seeing him developing and making improvements. He is happy and enjoying his preschool with no problem behaviors there.
We have seen my older son developed and grown, right before our very eyes. We are thankful for homeopathy for supporting him with everything from his speech, gut/digestion, night wakings, night potty training, illnesses, getting adjusted to in-person school, and general good health, mood, and behaviors.. He will be graduating ABA soon
We attribute homeopathy, along with other therapies and support for these improvements, and thankful for God to guiding us to homeopathy and Kari Kindem for an integral part of our healing journey. Just want to say thank you so much again. You've helped me a lot to navigate through the stress and worries for our boys as well. (Mother of 2 boys, ages 4 and 6, Bay Area, California USA. February 2023.)
__________________
Mom Of Teenage Male Shares His Success Story With Homeopathic Care
"I just wanted to share a praise report with you! I took Nelson to the Chiropractor today. This is the same older chiropractor Nelson was going to before we started with you when Nelson was really bad. When we started going to him, even Dr. G. was puzzled with all of Nelson's problems because he had so many things wrong. Nelson hasn't been there since last Sept 20. so I was curious to see what he would find because Nelson was pretty bad off last year.
This guy is not in favor of unnecessary supplements but had Nelson taking 3 different adrenal supplements, stress B, B12 & HCL. He has barely taken any of it since we started with you, until recently when he started taking the HCL because of the digestion. I never did mention those episodes to this doc.
He also said Nelson had 2 types of parasites last year, some kind of flukes and intestinal. He let it go for months hoping the parasites would resolve themselves but they hadn't so he said we would eventually have to address them. Last time we were there he said that he wasn't testing positive for Candida or at least his body was handling it but the parasites were a definite problem. I AM SO HAPPY TO SAY THAT HE TESTED NELSON FOR EVERYTHING AND HE IS DOING GREAT!!!!! NO PARASITES!!!!! HE SAID HE HIS BODY DOESN'T WANT ADRENAL SUPPLEMENTATION OR THE MAX STRESS B OR THE HCL.
The only thing he said his body could still use is B12. He also tested him on the wheat and said he CANNOT eat wheat. He tried to see if adding B-6 would help him tolerate wheat, as it does for some people, but not Nelson.
I told him about you and he is COMPLETELY in favor of homeopathy! He used to have a classical homeopath working in his office but he moved back to India. He told us "if you get the right constitutional remedy it can do miracles". He said "homeopathy is POWERFUL"! Dr. G. was so happy to see Nelson doing so well!!! He was really amazed at all the improvements since he last saw us.
Nelson and I both are so happy with this fantastic report!!! We were both kind of concerned about what he may still find wrong. I definitely didn't want Nelson to hear he still had parasites or anything bad now just before school starts. Dr. G. gave Nelson an amazing sacral adjustment all over and said he is a healthy kid and even commented he doesn't have much fat on his bones but he doesn't need anymore weight. This doctor is 76 years old and absolutely one-of-a-kind! Nelson is thrilled with what happened at today's appointment.
Nelson said "he is probably healthier than he has been in several years because of your treatment and all". Who knows how long he has been allergic to wheat. It may possibly be what caused his body to get so messed up. We are so thankful for you!!!!! This was such a great thing for Nelson to hear before starting school." (Donna, Florida, USA Posted March 2023)
__________________
Mom of Two Uses Homeopathy for Homeoprophylaxis and Acutes With Success!
Kari J. Kindem, Homeopathy has been beyond a blessing to me and my family. I first was introduced to her for my sons homeoprophylaxis remedies and never thought much more of homeopathy beyond that. I then contacted her for help because I suffered from headaches everyday and I was so sick of taking ibuprofen and didn't know where to turn. I ended up completing the birth control detox with Kari and ONE week after stating my headaches were disappearing and gone by week three. Since then I've completed two other detoxes cycles with her and she has treated my children as well.
My latest treatment that was mind blowing amazing was for my 6 week old daughter, Evelyn. Evelyn had a terrible rash on her face that was getting worse by the day. Kari took the time to call me and figure out exactly what was going on with my daughter and sent me a treatment plan. Evelyn's rash cleared within two days! Kari also was able to help with Evelyn's bowel issues. She was going 5-7 days without having a bowel movement and Kari has fixed that and now she's pooping everyday.
I've been doing homeopathic treatments for over a year now with Kari and times like these she still amazes me. She works so hard and truly cares for our health. She's a true blessing to all!"(Rebecca, mother of 2, Montana USA, January 2023)
__________________
Family Of Four, All Using Homeopathy
"Kari thank you so much for your constant support, love, encouragement and wisdom. We are so grateful to have found you and your practice. Homeopathy has changed your lives!!! Wishing you a fabulous 2023. So much love, Julie, Chris , Aiden, and Charlotte. (December 2022)
__________________
Vaccine Detox Improvements
"Two significant things with me, I have long suffered post nasal drip, never leave home without tissues, in the mornings you'd think I had a cold but it's funny how you normalize these things and just get used to them.
We'll, both the nasal drip which would have me going through 10 tissues before I got out of bed and the chesty cough - which sounded dreadful like I was a smoker and drinker have completely gone. Plus my skin has cleared up!" (Anne, Australia December 2022)
__________________
Source Resonance Audio Files Testimonial
"Completion of the Courage, Empowerment, and Self-Acceptance Sound Resonance Files proved an answer to the Serenity Prayer: "God, Grant me the serenity to accept the things I cannot change, courage to change the things I can, and wisdom to know the difference." Since completion of these three SR Files one month ago, I've enjoyed calm confidence and sharper clarity in daily activities and life choices. It's been absolutely refreshing to simply choose simplicity. Life is much easier and definitely more enjoyable, both of which bolster my hope for the future. Thank you for these magnificent, easy-to-use, and quite effective Sound Resonance Files! (Page, attorney and mother of 1, Alabama, USA)
__________________
Thank You For Homeopathy!
"Thank you for all your help and support. It has definitely made a difference in our health and now I know so much more about working with homeopathic remedies." (Mom of 4, Texas, USA December 2022).
__________________
Woman Talks About Her Senior Mother's Homeopathic Care
"Your care really sustained my mother. She felt like you were on her side, you gave her strength and hope. She felt like everyone else was writing her off. Thank you for filling that void for her and for giving me the tools to get her back on her feet to be able to handle the move and everything else going on! That is a huge gift Kari!" (November 2022)
__________________
Teen Daughter Recovers From Chronic Ear Infection With Homeopathy
"My daughter has been suffering miserably every day for over five years with an infected, terribly itchy, painful, and often swollen right ear. Kari J. Kindem put her on a program of remedies and she did her best to take them daily. The results are astounding. Her ear now looks and feels beautifully healthy! Tonight she told me that she forgot her remedies today and I said well, when's the last time it was itchy and she looked at me in shock and said it's not. IT'S NOT ITCHY ANYMORE! nor does it smell, hurt, discharge or anything else for that matter. It's healed!!!! How can I thank you Kari for this beautiful, long awaited, long prayed-for
My 15 year old daughter had suffered from a chronic ear condition for four years at least. Recently it blew up into a full blown fungal infection with severe pain and itching. We started her on steroid anti fungal drops and although the swelling and redness went down, the pain persisted. When I asked the doctor why she was still in so much pain after 4 days on the drops, her answer was, "You're jumping. You want a problem of four years to go away in a day??"
I'd had enough and contacted Kari J. Kindem. And quite incredibly, the problem of four years, although not 100% gone, got drastically better...in a day!!!!!!!!!!!!! How do you like that, mainstream doctor?
It is quite incredible what happened actually. Sunday night she stopped the drops and switched to homeopathy, taking the Psorinum 10M. That night was the first night she slept through the night and didn't wake up with severe pain in her ear. And now, three days later, the pain is gone, itching 75% improved, discharge is improved and only symptoms left are some echoing, which I'm sure will improve with a bit more time.
And as always, Kari humbles me with her humility, never taking the credit for herself but rather attributing it to God. Without a doubt, that is why she enjoys such success. "He who runs from honor, honor chases him." (Rochel, mother of 7, September 2022)
__________________
Pregnancy Support With Homeopathy Made All The Difference
"I want to say thank you again for all your amazing help at the end of my pregnancy. What a difference you made and I believe homeopathy set me up for success in my postpartum transition!" (Hannah, mother of 2, August 2022)
__________________
Vaccine Detox Using Homeopathic Methods In a Woman Age 64
"The main reason that I decided to start the Vaccine Detox Program was due to my two daughters who really encouraged me to complete it. They were very concerned regarding the side effects of the Pfizer shots. I had received the first two, I did not receive any booster shots. The "bad" ingredients listed in the vials I received were most concerning to them and they really talked me into going through with the vaccine detox.
The information in the webinar I did to understand the homeopathic methods to be used was extremely interesting and also opened my eyes to the horror of the "vaccinations". The regimen of the pills was a bit overwhelming at first, but once I got into a routine it was no problem at all. I had no problems associated with the detox at all. I felt no adverse reactions. I felt very good since I was following the protocol, eating healthy, exercising and taking the recommended vitamins as well. I am very glad that I did complete the Detox Program and thank you for all your help along the way!" (Mary, Pennsylvania, USA, August 2022)
__________________
Vaccine Detox Using Homeopathic Methods In a Woman Age 63
"I want to thank you on everything you've done for me. I really appreciate the care and the intelligence and the integrity of your protocol. I do believe it makes a difference in my life and many others. I have been honored to work with you - it has been a very growing experience. I thank you very much. (Jana, California USA, August 2022)
__________________
Emotional Freedom In Woman Age 40
This detox eradicated my lifelong issue with approval addiction. How absolutely liberating! No longer feel the need to meet the uninvited expectations of others. But, freed from this without harboring resentment or anger. Just, released. Have calmly walked away from multiple persons and situations that were ridiculously draining. Life is much happier, more peaceful, and much more fun! (Page, age 40, Alabama, USA, July 2022)
__________________
Severe Staph Infection Resolving With SR File
"I said a prayer as I was walking out of the pediatricians for God to guide me on what I should do. The moment I sat in the car you called. Thank you for all of your help for my family, you have been a blessing in so many ways!!! You are amazing and have a gift! Jace's rash is 75% better on his face today!! This is in less than 24 hours. He's been listening to the SR audio file for MRSA. I can say I started noticing the biggest change after he had taken the first dose of while listening to the SR MRSA file. (Mom of 3 month old baby with Staph/MRSA skin infection, July 2022)
__________________
My Favorite Practitioner!
"I'm really happy with my results so far. Kari Kindem, you are my favorite practitioner by the way! I've learned so much! Thanks for making a difference in my life and my family! (Andrea, mother of one, California July 2022)
__________________
Teen Girl With UTI's, Vaginitis and Headaches Recovered With Homeopathy
Kate had abdominal bloating for several months and developed a vaginal infection due to bacterial imbalance and a urinary tract infection. She has also had mild daily headaches for years. Her UTI cleared up quickly with homeopathic treatment and the vaginal infection did improve significantly. Because she still was having some off and on discomfort, I decided to do a 10 week detox cycle with Kari J. Kindem, to help rebalance Kate's gut.
At the end of the 10 week detox cycle, Kate's headaches have improved, they are less intense and some days she barely feels it. Her vaginal discomfort is mostly gone with only occasional itching. She told me she feels more rested in the mornings, when she wakes up and has been sleeping better. She also has noticed that she sweats more now, which she used to not sweat when she got hot. (Mom of Kate age 14, Texas, USA)
__________________
Mom of 7 Talks About Homeopathy's Success For Her Family
"I think of you Kari J. Kindem each time I give a remedy to one of the children and they experience rapid relief. My thanks to your expert on the job "training" as a client for two years! Last night I helped my middle daughter with a horrific migraine using Belladonna and just now gave my oldest daughter Pulsatilla for her sinus headache. She experienced relief in less than five minutes. I'm so grateful to you for sharing SO much knowledge with me and benefitting our family for years to come! (Rochel, Mom of 6, Israel, July 2022)
__________________
Middle School Girl Age 11 with Fungal Infections, Attention Issues and Anxiety
My daughter, Grace, has had a few fungal issues (recurring ringworm and plantar warts), has struggled with attention and focus while doing school work, as well as been very emotional at bedtime since the pandemic began. She would cry and be very clingy to me and not want to sleep over anywhere, which she did previously. I decided to get some help from Kari J. Kindem, by doing a detox program to help her with any gut imbalances, clearing fungus, and helping her with whatever is making her so emotional at night. She did a 10 detox week protocol, supervised by Kari. Kari is very informative and I have learned so much from her!
I have been very pleased with the results. She hasn't had any fungal issues come up and she has had some improvement in her focus and attention. She has not been crying every night as she was previously. She even had a sleepover at a friend's house within the last two weeks of the detox program. I am so happy about this! (Grace age 11, Texas, USA July 2022)
__________________
Woman Age 85 Recovered From Vaccine Injury
"Kari J. Kindem instructions regarding my Vaccine Detox Program was clear and detailed which helped me track my responses to the remedies as well as my personal progress. Energy, emotions and mental state fluctuated slightly and most physical tracking remained steady. Joint pain (arthritis in hands) improved and release of vaccine toxins were expressed by occasional itching, most often on my arms. I ended the detox protocol feeling grounded, balanced, and very well!" (Jolene, age 85 , Iowa, USA, June 2022)
__________________
Young Women Age Talks Of Her Comprehensive Recovery With Homeopathy
"I look back on my journey to homeopathy from the very first time I contacted Kari J. Kindem, in desperate need of acute care for a badly injured thumb. Looking back, truth be told, I shouldn't have even been continuing to train with it, but I was desperate. What I didn't realize was just how desperate I was for other needs as well. I had always had an interest in homeopathy, but lacked the knowledge and guidance to give it a legitimate try in a skilled way that would maximize effectiveness. The improvement I saw in the first few days of that acute care, was nothing short of remarkable, and I knew I had to dig deeper into homeopathy.
Signing up for chronic care has made a tremendous difference in my life. I was in a spiral of eating disorder, anxiety, constant, unmanageable feelings of stress, depression, and people pleasing behaviors. I obsessed over, and worried about every little thing until it made me physically ill. I sought perfection, and nothing was ever good enough. Sure I appeared driven and detail minded on the outside, to those who didn't know me extremely well, but it was miserable and unhealthy. I averaged 2-3 hours of sleep many nights, and my systems were all out of whack. I had wrecked my adrenals and my body so badly, I was constantly cold, achy, ravenously hungry. My hypoglycemia acted up almost daily, and I hadn't had a menstrual cycle in almost a year, or a normal cycle in two years. It seemed like I was always getting sick, coming down with any cold or bug that was going around.
At 6 months after beginning chronic care, I was a completely different person. I have achieved a great balance in my life, and I am able to focus on what I need, and what is healthy. I am eating a healthy diet, I am recreationally active in ways that I find fulfilling and enjoyable without pushing my body past it's breaking point. I manage stress, I don't sweat the small stuff, and I don't try to please everyone. I do the very best I can, and I am proud of that, even though I am far from perfect, and even when I mess up. It no longer consumes me. I relax more, and I sleep 6 to 8+ hours consistently. I am able to take leisure time, without letting my mind, or anxiety run wild. I have finally been able to find the peace and courage to let go of some things that aren't right for me, and pick up some things I never felt I could do before. I feel very happy and healthy, and to you I am forever grateful!
I'm sure I will be contacting you in the future as needs arise (acutes, when I decide to start thinking about starting a family, etc.) and I will certainly send my loved ones, or really anyone your way. Thank you for your kindness, support, and guidance through this process. It has changed my life! (Lauren, California, USA published June 2022)
__________________
Teen Daughter Recovers From Allergies, Hormones and Suppression History
Kari J. Kindem came highly recommended to me from a friend. I originally contacted Kari for my son only, but she encouraged me to treat my family as a whole. My teenage daughter needed this. She was struggling with allergies, hormones, suppression and just being a teen! She was going through a lot at school and really struggling. After a little over a year, I am happy to say that my daughter is doing better and thriving! I have learned a lot about my daughter during this time. She has opened up and is sharing more. She has even told me stories from way back in her early elementary years. She also visits with her grandparents whenever they come over, whereas before she was withdrawn and would "hide" away.
Kari was very quick to respond to my emails and she did not hesitate to call if the situation warranted. The care we received from her was invaluable! You can trust and rest assured you are in wonderful hands! She truly cares and puts her heart and soul into helping her clients. I learned so much form Kari and it has given me the confidence to continue to treat my family with homeopathy instead of rushing to the doctor like I used to for the slightest little thing. I will forever be grateful!" (Chrissy, Mom of 2, Illinois, June 2022)
__________________
Boy's Excellent Progress After Vaccines, Steroid, Antibiotics and Amalgam Detoxes!
"My son had been struggling since kindergarten with emotions, anxiety, focus and processing. He really battled with stress and getting his work completed at school. I was always having meetings with his teachers. His pediatrician was just ready to put him on a medication without hesitation. I was constantly searching for ways to help him and was exhausted and discouraged. My friend highly recommended Kari J. Kindem . She said he had vaccine injury, foggy brain and leaky gut and could help him. He has come a long way since the vaccine, steroid, antibiotics and amalgam detoxes! His anxiety is manageable, he is able to think more clearly and complete a sentence without hesitation, searching for his words or starting over and over again. (Chrissy, Mom of 2, Illinois, May 2022)
__________________
Young Man With Vaccine Injury From COVID Vaccines
"It's been a blessing working with you Kari Kindem. It's a great reassurance when you can finally talk to somebody and they want to and can actually help you. "All things work together for good to them that love God, To them who are called according to his purpose." Romans 8:28 (Divine, New York, USA May 2022)
__________________
Appreciate Your Wealth Of Knowledge And The Ways Your Serve Humanity
"Kari J. Kindem is a powerful woman who stands in her own truth and power. I really appreciate that about her. I understand the true value of your presence on Earth right now and the ways in which you are able to serve humanity. I am fascinated by the wealth of knowledge you carry and your clever pioneering work in bringing some of the old teachings of healing up to speed for the modern world." (Angel, California, USA, May 2022)
__________________
Adult Male Recovered From Chronic Eczema & Detoxed from Past Steroids,
Antibiotics and Anthrax Military Vaccines
"I originally contacted Kari J. Kindem for my son. He was the priority. But after our conference she encouraged me to treat my entire family. I was pretty sure my husband would not be on board. But thankfully he reluctantly agreed to do the detoxes that she recommended. And I am so glad! He did three 10 week detox cycles - a Steroid detox, an Anthrax detox, along with his chronic remedy of Aurum metallicum in ascending potencies. He stopped drinking, changed his diet, lost weight, his eczema cleared up 100% (which is amazing!) and he has been able to stop taking Tums like he had been every day for years because he no longer gets heartburn. He says he feels better than he ever has! He has even took up his art work and started working on building a business. I can't thank Kari enough for looking beyond what I contacted her for and seeing that she could help my entire family!" (Chrissy & Lee, Nebraska, USA May 2022)
__________________
Adult Male with Chronic Headaches and Acid Reflux Recovered with Homeopathy!
"My family first contacted Kari J. Kindem in 2018. We began looking into homeopathy because of my son Robert's autism. Under Kari's care, Robert has made tremendous strides and is doing things he never would have been capable of before. Also, my wife Page and I have had amazing results. I myself have gone through two detox cycles. The first was for antibiotics and the second for pain medications. Prior to homeopathy I had multiple headaches every week and I ate antacids like candy due to my ever-worsening acid reflux. One problem just seemed to feed off the other and I was tired all the time due to the stress on my body. In addition to the detoxes, I also went on a strict regimen of mineral supplements under Kari's supervision and began my homeopathic constitutional remedy, Lycopodium. I now feel better than I have in a long time! The fatigue is gone and the acid reflux is gone. I rarely get headaches these days and when I do they are just normal headaches that are easily handled through acute remedies. We are very thankful for Kari and homeopathy!" (Todd, age 52, Alabama, USA. May 2022)
__________________
Senior With Covid-19 Flu Symptoms Recovered From Home With Homeopathy!
"In January of 2022 I developed Covid-like flu symptoms. I'm 86 and my son is cared for by a homeopath, Kari J. Kindem and she supported me as well. She prescribed several different homeopathic remedies based on my symptoms, age, and my medical conditions. I took everything she prescribed. The remedies went down smoothly and I never had a negative side effects. I felt better every day after the first week. It took four weeks of her homeopathic care for me to be 98% better. Thank you Kari!" (Mack age 86, Sunnyvale, CA USA. April 2022)
__________________
Multiple Shedding Exposures Resolved With Homeopathy
"I'm so glad to have this connection with you, Kari J. Kindem, and support for getting through all of this! I was in bad shape before we figured out I was "spiked" by the many close vaccine exposures from all those around me. I am not sure how I ever could have figured it out without your help. When I talked to my Lyme MD about being shed on by others injected from close proximity, I asked him if he knew if any of this other patients had been "spike" and he said I was the only patient of his who understood or knew they had a clear shedding/transmission incidents, and that many others probably were - but didn't know it, This is because it's hard to sort out a shedding or transmission incident from a pandemic vaccine exposure vs. Lyme disease symptoms. I'm very lucky to be working with you! And everyone working with you is very fortunate!! (Amy, mother of 2, San Carlos, California, USA)
__________________
Migraine Headaches For Years - Gone With Birth Control Detox and Homeopathy!
"For years I had severe headaches. It was affecting my life. I didn't realize it was connected to my hormones and monthly cycles. It took me a long time to figure this out. A few days before my period I would get a severe headache that would have me miserable and in bed for a day. They seemed to get worse as time went on and last longer and longer. My primary physician gave me a prescription to help the headaches. While it did help my headache, it usually took a few hours to get under control but then I'd have awful side effects and overall I wouldn't feel good. So I never wanted to take the drug because what good is that if it takes away the head pain but then your entire body inside and out feels awful? My friend said I should get in contact with Kari J. Kindem. It was the best decision!
She was very thorough and did an in depth review of my health history and knew exactly what plan of action was needed! She suggested it was important to do a birth control detox. I didn't realize how much I needed this! But I'm thankful she did! She gets to the root of the problem where pharmaceuticals suppress it. She is right by your side and guides you through the entire detox cycle. She is very quick to respond and cares about her clients. She puts a lot heart into helping her clients. Since the Birth Control Detox my headaches are less intense and actually this last month I did not even get a headache before starting my cycle. So my cycle actually snuck up on me because I was expecting to get a headache first but didn't! I can't thank you enough Kari!" (Chrissy, mom of 2, Illinois, USA. Posted April 2022)
__________________
Husband Detoxes From Vaccines Using Homeopathy in 3 Months
"I highly recommend the Vaccine Detox Program offered by Kari Kindem! The course were were required to take before beginning fully explains all the steps to be taken and it is very informative and educational. The detox is a very organized process so it is easy to know what to do next. This program is specific to the type and batch of shot that was taken. I can't imagine a detox more thorough than this one. Also Kari is wonderful at always being very helpful and prompt when replying to any questions. She truly has a heart for helping others and she is incredibly knowledgeable in her field!
Before my husband and I fully understood what the shots were, he got the 2 step series of the Moderna injections. My husband was not himself after those shots. Once he recovered from over a week of severe flu symptoms that followed his last injection, during the following months, I saw him lacking motivation. He would get winded and red faced while doing things he used to do easily.
Other symptoms appeared in those close to him. Our 4 year old daughter starting getting sick with respiratory issues almost constantly with sometimes less than a week in between before getting sick all over again. This went on for months and the rest of the family would get sick as well as a result of her low immunity. In addition I started experiencing neurological problems that I have no genetic predisposition to. We truly were a family in need of a miracle! For us that miracle was through Kari Kindem's detox program and shedding protection program. Now that we have finished the Vaccine Detox Program I feel now we are back as the family we were before the madness that followed the injections.
I am now at peace watching my husband play with our kids again knowing that no harm from shedding is being passed to them and that his body and health has been given a second chance. Thanks to the shedding protection program we can safely visit others and be out in public places without being injured from the shedding of others who have had shots. In the world we live in today this peace of mind is priceless and a gift that I am continually grateful for. (Sarah, mother of 2, Illinois, USA April 2022)
__________________
Woman Age 23 With Finally A Painless Menstrual Cycle
"I want to share how almost painless my period has been! It started Friday night at exactly 28 days. I took the Medorrhinum nosode right away and took Sabina twice during the day Saturday with very light cramps. Saturday evening and Sunday were completely pain free with consistent bright red flow. I feel great and am so thankful to have there amazing homeopathic remedies!" (Amanda, California, USA March 2022)
__________________
Boy Age 10 And His Recovery From PANDAS
"When PANDAS started it was a whole different world for me. I started doing things that were very odd. I sometimes would turn my head, blink my eyes or even just flicker my wrist. I felt like I had to do it and if I didn't, I felt uncomfortable. Sometimes I didn't even know I was doing it.
After a little bit I met a natural path and she told me the odd things I was doing were called tics. After a while my family and I wanted to take one step forward. That's where my mom found Kari J. Kindem, CCH. The first time I met her, I knew she was going to make a dramatic change in my life. Not only was it the tics, she also confirmed that my fears and extreme anger I would feel was a part of PANDAS also. I was always scared at night and couldn't fall asleep but Kari helped and gave me homeopathic remedies. For once in my life I felt refreshed and delighted.
Every time I talked to her I felt open-minded of her ideas. Kari gave me hope! After almost one year of homeopathy helping me, my tics and fears went away. I feel one hundred percent cured. And now I know if I can get cured of PANDAS anybody can! (Gregory age 10, Canada posted on March 2022)
__________________
Teen Boy 17 With OCD and PANDAS Recovered With Homeopathy
"My highest recommendation for the holistic work of Kari J. Kindem. We came to Kari after working with physicians trained by the Autism Research Institute for 7 years. The biomedical doctors who served us were very good and we made significant progress under their care; however, my son still struggled with OCD (PANDAS like) and I was resistant to putting him on a long-term course of antibiotics. Quite honestly, I felt like my doctor had run out of his bag of tricks and we were no longer making progress while my son's symptoms were getting worse.
Enter Kari J. Kindem! She is very bright and attacked our issues from a totally different angle. Unlike our other doctors who we communicated with once every couple months, Kari was engaged with us by email on a week by week basis in the beginning. She felt like a genuine journey and accountability partner. Whenever we stumbled, she was there with a quick and accurate solution. Under her guidance I saw evidence that we were moving heavy metals in a very gentle way unlike anything I had ever seen before. Moreover, she helped my son recover from some of the damage that allopathic medications had caused along the way. She also found his constitutional remedy which just made him a generally much nicer, happier person.
The homeopathic approach takes time, perseverance, and responsibility. It's not hard, but patients need to pull their weight, follow instructions and record results. Kari is a wonderful guide, but the family must execute to be successful. Rest assured that the investment of time and resources will totally worth it!
Today my son's PANDAS like symptoms have almost completely disappeared and he is completely free of pharmaceutical drugs. I'm so thankful we didn't just "manage" his OCD but took the extra steps to "fix" the problem at its roots. Kudos to Kari for her fantastic medical leadership! (Debbie, mother of two, Hawaii, posted March 2022)
__________________
Woman Age 34 Recovered From Vaccine Injury in 3 Months
"Working with Kari J. Kindem, CCH was nothing short of life saving! After being coerced into getting the vaccine and then being told I was crazy for feeling ill afterwards and that it was 'all in my head'. Kari not only validated my experience but also gave me an incredible set of powerful homeopathic remedies and a detailed protocol to follow over 12 weeks that cleared up the majority of the physical symptoms I was dealing with. My body has since not only started to feel stronger but my nervous system was able to down shift back into a parasympathetic state. I would recommend her direct supervision, protocol and remedies to everyone dealing with the terrible unwanted effects from the vaccine. It works and it works profoundly!
Kari, thank you for giving me my life back and giving me hope for the future….as well as my fertility back! " (Marlee age 34, Bay area, California posted February 2022)
__________________
Severe Vaccine Injury Recovery In A Women, Age 38
"Jillian and I signed up with Kari J. Kindem on Feb 18, 2020. Jillian had been suffering with several serious medical issues. She was having severe back pain and her body leaned to the right, her right hand was shaking all the time she had difficulties doing normal functions like brushing your teeth. She was embarrassed because she was drooling and could not control it. She had massive hair loss and we shaved her head twice so she would not have huge bald spots, she was always itching and had multiple rashes on her body. She was also thinking of suicide due to the massive depression. Because, at this time she was going through a divorce and had to move back home with us her parents. She was also miss diagnosed with Parkinson Disease by the top neurologist at Kaiser and at 38 years old felt her life was not worth living.
We saw a huge change in a matter of less than 6 months! Kari recommended a total of four detoxes and she just started her third one. I am sooo happy that I was able to find her. We had spent thousands of dollars on all kinds of treatments and have spoken and met with several doctors all over the US. At first when Kari told us that she could help us I was not sure because I had heard it so many times before. However, working with her and following her program my daughter is getting back to her old self again.She is no longer depressed, glad she followed through on her divorce and enjoying life again. She has returned to her hobbies and is now singing in the bathroom when she is taking a shower the first time I heard her I cried.
I am so appreciative of her and am equally happy that Jehovah God answered my prayers for help. I would recommend anyone to work with her. She is very professional and skilled at what she does. Jillian will be finished with her last detox in January and I cannot wait to see the results. Thank You Kari for all that you do and keep up the good work." (Carolyn, San Jose, CA, posted on February 2020)"
__________________
Mom and Her Daughter's Success With Vaccine Detox Using Homeopathy
"I started a vaccination detox on February 18th. I had been suffering from migraines, severe constipation and hair loss. Kari, Informed me that I would need to detox on two vaccinations. I noticed results soon after the first detox.
The first thing I noticed after about three weeks is that my headaches were not as intense and not as frequent. The second thing I noticed which took a few more weeks was my constipation. I have suffered with that for years no matter what I ate or drank. Over the weeks my constipation was minimal. The last thing I noticed towards the middle of my second detox is my hair started growing back in where it was bald before.
I recommend the Vaccination Detox Program because it really works! I am so glad my daughter and myself met Kari and were able to benefit from her knowledge and experience with vaccinations. (posted February 2022)
__________________
First Time Mom Grateful For Homeopathy
"As a first time mom, I cannot imagine not having Kari to walk me through and assist not only me - in my pregnancy and recovery from a traumatic labor that ended in an emergency C-section - but also my son who was born jaundice and stressed from his birth. Kari knew exactly what we both needed and was a source of comfort to be able to contact for every unknown I had about my newborn. He has yet to have any sickness that would require a hospital visit at 6 months old and he is the calmest and most happy baby. I suffered from stress burnout and fatigue during my pregnancy and she warned me that I could potentially have a very stressed baby - however, with her expertise on what both he and I needed to take, he isn't the least bit stressed - quite the opposite! And I'm the most calm I have ever been.
Kari's services are priceless. I've always had an interest in homeopathy and natural healing but that interest has shifted now to a desire to learn all that I can. Your phone call one night when Hamilton had been crying so much and barely going to sleep, meant so much to me and I still think about how it gave me so much encouragement and strength just knowing I was seen and supported and you took time out of your busy day to pick up the phone and call me." (Deven, new mother, February 2022.)
__________________
Grateful For The Vaccine Detox Program
"I am so grateful to God for the work you do and that it is possible to get rid of these sinister foreign particles from our bodies and stay protected. God bless you Kari!" (Rebecca, mother of one, Montana, USA. January 2022.)
__________________
Man Age 38 Recovered From Vaccine Injury in 3 Months
"I was coerced into getting the pandemic shots to keep my medical job in a hospital. I did not want to do it, I knew about the dangers to some degree - but I had to keep my job to support my wife and are two young children. Medical exemptions were not an option for me and religious exemptions were being denied. I did not notice any reactions after my first shot, but immediately after my second shot, I had issues blow up shingles and extreme headaches began. I knew something was very wrong. I looked up my lots at www.HowBadIsMyBatch.com and I could see why - there were over 4,300 reports in VAERS for the lot for my second shot - and only 2 report in VAERS on my first shot. I am very grateful that my wife who uses homeopathy somehow found Kari and this detox program. I am relieved to finally be feeling so much better - after month of suffering, all of my shingles symptoms have finally resolved and my libido is also back. We are both relieved because we want another healthy baby someday. Homeopathy is amazing and I am a believer! (Jonathan age 38 Michigan, January 2022).
__________________
Teenage Boy Becomes Fun-Loving and Light-hearted!
A Miraculous Transition!
"Ever since he was a little kid, my oldest son was intense. He always had this worried crease between his eyebrows and an anxious look in his eye. But he was a funny kid who loved adventure and it wasn't as pronounced in his younger years. When he moved into his young teens, he became reserved and almost cold. Waiting in line for the barber, he would be told, "Whoa, why do you look so angry, kid??" The problem was that it wasn't anger. He was just anxious and tense. His teacher would ask him if everything was OK. He would come home after a long day and fill the house with a chill that had nothing to do with the weather. He acted cool, reserved and aloof. He was always very respectful but he managed to make everyone feel like he just wasn't interested in them. His sisters longed for the days when he used to be their fun older brother.
To me as his mother, it was painful. I attributed it to typical teenage rebellion and hoped it would pass. The years passed but the behavior intensified. And then Kari J Kindem, CCH, CFHom gave him Lycoopodium. And it wasn't long before he came home one day with a joke on his lips. A JOKE! One joke became two, and the chill in the room dissipated to be replaced by a warmth, a smile, a lightness. An easy going personality, someone enjoyable to be around. His siblings gravitated to him and there was joy in our home once more. Thank you Kari!. (Rochel, Mother of six, Jerusalem, Israel, December 2021)
__________________
"Where Did the ANGER Go?" In A Boy Age 10
"My son used to have an awful temper. What would start off as a game with his younger brother always ended up with older brother beating up younger brother in a terrible drive to "get back at him" for something younger brother apparently had done during the game. It wasn't so much what he was doing as the awful angry way in which he went about it. The anger turned him into a creature we didn't recognize and it was pretty scary. We spent lots of time getting younger brother to safe spaces and coaching him on how to avoid antagonizing older brother.
Since the first dose of Stramonium just about one year ago, which Kari prescribed instantly upon learning of this behavior, WE HAVE NOT SEEN THIS ANGER DISPLAYED EVEN ONCE. It literally has disappeared. This is the type of homeopathic miracle that needs no words to describe. It is just that. A miracle. As Kari J Kindem, CCH so aptly writes on her site, "Let Miracles Find You!" (Rochel, Mother of six, Jerusalem, Israel, December 2021)
__________________
End to Years of Painful Shyness in Teenage Girl
"Ever since she was little, my daughter was so shy in school that she suffered socially in a big way. When we moved overseas to Israel, the added language difficulty closed her up even more. I believe she didn't say a word in class that entire first year. Over the last couple of years under Kari Kindem's care, we began to see a slow but gradual change in her.
She began coming out of her shell and reaching out. It was subtle, as often happens with homeopathy. And then came High School and the change was dramatic! A new class, a new opportunity... and coming off of a healthy increase in her chronic remedy potency, the girl now has friends!!!!! She's one of the group, her self-esteem has soared and she is so happy. Thank you Kari for changing the direction of my daughter's life! (Rochel, Mother of six, Jerusalem, Israel, December 2021)
__________________
Coughs, Fevers and Fear Of Cats Resolved In a Kindergarten Girl
"Coughs are never fun but for two of my children they were especially miserable. When my son would get a cough every winter, it would last for weeks upon weeks. A quick round of a deep acting nosode once weekly for four weeks did wonders for him. I can't even remember if he got a cough or not last winter, but if he did, it was over quickly and easily!
My little girl started a chronic cough when she was a baby and it lasted for well over a year before we started her care with Kari J. Kindem. Her chronic cough was stopped in its tracks with the right remedies, and although she still gets the occasional cough, we now know what to do! Kari doesn't just treat; she teaches. I got A+ care and A+, hands-on training at the same time!
A happy side-note: This remedy also cured her of her fear of cats! Cats are all over the place in Jerusalem and for some reason she was terrified of them. Not only did she stop being afraid of them, but she actually started to like them. She'd go walk next to them and talk to them!
This same child was suffering from recurring fevers when we began her care with Kari J. Kindem, CCH, CFHom. Kari not only taught me how to confidently treat fevers on my own, but the fevers themselves cleared up! (Rochel, Mother of six, Jerusalem, Israel, December 2021)
__________________
Boy's Eczema Resolved In Less Than One Month
"My 11 year old son has been doing a lot of detoxing for a couple of surgeries he went through at one year of age. He has lots of issues as a result of all the trauma and pre- and post- surgery medications. As we moved through his detoxes, at one point he began to display detox symptoms including eczema around his mouth and cheeks, a terrible rash on stomach and back as well as tons of dandruff. Within a couple of weeks, following Kari's expert instructions, his face is smooth as a baby, and the rash and dandruff is gone. And all the toxins that were pushing out through his scalp and skin are gone too and that's the best part!" (Mom of large family, Israel, December 2021)
__________________
Excellent Acute Care
"I reached out to Kari, for help with an acute situation. She was encouraging and knowledgeable, and proceeded to go above and beyond to help me in a situation that I felt overwhelmed by. It only takes a short time of talking to Kari before it becomes clear that she is passionate about not only homeopathy but truly helping people. The opportunity to have access to a professional homeopath's guidance in the midst of an acute illness is something I wish every mother had. I walked away from our appointment feeling like I had been supported, empowered, AND I had learned a little more about this amazing healing modality! Worth every penny." (Candi, Homeschooling Mom of 4, Oklahoma, USA. December 2021)
__________________
Boy Recovering Over 3 Years From Childhood Autism Diagnosis
"Thank you for sticking with us over the years, Kari. You're the only one of every doctor that we have ever seen that has given us lasting, long term results! You have allowed us to be able to keep our son with us as I had many thoughts before of not being able to handle him anymore and would have to find some place else for him and that would have been devastating to me. You have helped more than you know….I'm so so grateful that you took us on. Know that I follow all your direction and it certainly doesn't go in one ear and out the other.
You have taught me so much My husband probably wouldn't be at home with us and I would have been a disaster by now if it wasn't for YOU! I admire you and tell everyone what you have done for us. I have no idea how you remember the things that you do and how you are always looking at ways to help people be healthy, like with the infectious and detox protocols you have come up with. You amaze me and I admire your compassion, drive and determination. (Gwen, mother of 3, Canada. November 2021.)
__________________
Mom's Amazing Rapid Weight Loss - After Years of Struggle!
"I am a 43 year old Mom of 6 and I recently lost 30 pounds in 2.5 months on Kari Kindem's program!!!!!!! Kari, you are one in a million!!!!!!!!! I feel physically and emotionally revitalized and life is exciting once more. At the 30 pound mark I temporarily stopped the program at the start of a particularly busy season, by reintroducing potatoes and decreasing my exercise and remedies. Two months later, I have not gained anything back and on the contrary, I've lost 4 more pounds. As impressive as the weight loss is, the maintenance impresses me even more. Losing weight has been a life-long challenge. In the last few years, the weight piled on so much more easily and it's been even harder to lose. I view Kari's Weight Loss Program, a combination of good remedies and plain smart sense, to be somewhat of a miracle. I will update this testimonial when I've reached my goal weight. I know that with God's help, if I continue this unique program, I will be successful." (Rochel, mother of 6, Israel, October 2021)
__________________
Tears Of Joy For Autistic Boy's Progress
"I just cried like a baby, tears of shock and joy! I have parent/teacher conferences today. Just met with the Special Ed teacher who has him the last 2 hours of the day and found out he can have back and forth conversations a little. She can ask him how was morning class and he can say it was fun and she can ask if he had a good time and he says yes, I had a good time. She says she fully expects by Christmas that he will be having full blown conversations. I had no idea he could do this!" (Rachel, mom of young boy with ASD after completing 3 detox cycles. (Rachel, mother, Las Vegas, USA, October 2021)
__________________
Progress For Middle Age Women With Autoimmune Issues
I am doing well! And wouldn't be here without you:
No gut issues. Much more calm. Losing weight (~30# so far!).

Much less stressed.

The painful fire-hot lump under my arm that appeared out of nowhere was almost *instantly* better with Hepar Sulphur within 10 days was completely gone except for some discoloration.

Relationships with all siblings are much improved. Relationship with my mom is good. Relationship with HUSBAND is MUCH improved.

My focus re paperwork much better!

My PTSD is triggered occasionally and I use breathing, meditation, journaling to get through it and by talking with a therapist when available.

Walking fairly consistently and now have great goals ahead!

I am looking forward to a few things and working on making personal progress to be able to enjoy them. I am trying to live by words of "progress not perfection" as perfection stumps me up and can cause analysis paralysis... so progress it is.
I think that sums it up! I hope you can be proud of how far you've helped me come from Day #1. When something comes up I often think "what would Kari Kindem want me to do"? I truly appreciate all you have done for me and I will always hold you close in my heart. (Janet, mother in California USA, October 2021)
__________________
Incredible Changes With Homeopathic Detox Cycles For A Family Of Three
"We have seen an incredible change in George, Evan, and myself. My oldest (George) had the most vaccines, the most anxiety, and was one shot away from slipping into who knows what kind of state. I firmly believe that. He is self-confident, his anxiety is almost non-existent, his grades and attention have improved, his moods are more regulated. He played his violin in front of over 200 people. I was floored. That would never have happened 6 months ago! Evan has had less illness and overall better gut health. His eliminations of waste have improved, are no longer painful, and he is flourishing.
My hormones are regulated, I no longer have mood swings before my periods, I am sleeping better during hormonal shifts (ovulation, period) and I have had more energy than ever before. We can't say thank you enough...it was worth every bit! (Mom of 3 boys, Texas, USA October 2021)
__________________
Autism Recovery In A 7 Year Old Girl
After trying many different avenues without life changing results, I felt led to ask Kari for help with my child who was diagnosed with autism. I was already aware of certain medical procedures that can contribute to autism, so I was shocked when my unvaccinated child (other than Vitamin K) was given this diagnosis. After filling out a very thorough medical timeline of not only my child, but also of myself, Kari was able to explain in detail why my child may have this diagnosis. Detoxing my child from the Vitamin K shot, aluminum, as well as detoxes needed from toxins that could have been passed down in utero, brought much healing to my child, and to our family!
Right away I noticed my child was speaking with more words, as well as having an increased interest in arts, crafts, and imaginary play, especially with peers! As we continued through the detoxes, my child's receptive language improved dramatically, including the ability to speak more clearly in sentences, and staying more focused during an activity and school assignments. My child even memorized 2 poems, the first one being 40 words long, and the second 30 words long!
Even though I have not had my child re-evaluated since the initial diagnosis, based on the level of improvement I have witnessed, I do not believe my child would be given an autism diagnosis today. My child and I had a successful home school experience during the pandemic, and I am just so incredibly thankful to God for leading me to Kari! Thank you for your compassion and help! You are a blessing! (Mother of a 7 year old that had an autism diagnosis, Tennessee, USA. August 8, 2021)"
__________________
Woman's Improved Health And Weight Loss After Birth Control Detox
"Kari J. Kindem CFHom, began supervising my birth control detox in April 2018. I was 36 with an impressively suppressive history of antibiotics, antivirals, Botox, steroids, vaccines, over-the-counters, and birth control use. Through gentle homeopathic clearings, Kari methodically peeled off each suppressive layer. In the process, she also helped me peel off well over 20 pounds. As of September 2020, I'm 39. This is the healthiest, trimmest, and fittest - and happiest - I've been in my entire adult life.
Ten pounds effortlessly vanished during the birth control detox. Most of the weight came from the hips and upper thighs. My body shape actually changed: no more pear shape. During the antibiotic detox, eight pounds rapidly appeared; however, this disappeared during the twelve week detox as my GI system healed. Since, the continued weight loss has been steady - and permanent. The most drastic weight loss occurred during the flu shot detox. I'd received the vaccine 9 years earlier. Over the 12 week detox period, more than 12 pounds melted away. I'm continuing to lose inches since completing this clearing. My hips and thighs are as lean as college cheerleading days.
I take the Trace Minerals recommended after an HTMA hair test and follow the suggested dietary guidelines based on the mineral analysis report. These minerals provide much energy, and I joined a gym after a multi-year hiatus.
Thanks to Kari, I recently celebrated my third month being migraine free. Since 2005, a migraine per week minimum was the norm. Throughout my 20's and most of my 30's, no matter what I did, my weight plateaued, 1/2 pound weight gains added up, and I stayed on a caffeine/sugar/medicine cycle thanks to the debilitating migraines. Not anymore. Thanks to Kari and homeopathy, 39 looks to be the best yet! (Mom of 1, Alabama, USA July 2021)
__________________
Boy's Parasites Gone, Sleep Improved, Gut Healed With Homeopathy
"I got to know about Kari J. Kindem and her practice while searching for vaccine alternatives for my son. I took 2 courses with her before being her client. Both were extremely educational and eye opening. I now have a comprehensive understanding about the vaccine industry. As I became her client she discovered key pointers about my toddlers health. First, that he is high in copper. This was done through the consultation and hair analysis. Second, she figured the root cause of his gut issue. It turns out the antibiotics he took once as a newborn impacted his gut flora. Kari worked for several months to clear his intestinal parasites. The first time around enormous amounts of parasite eggs were evacuated. His aggressive behavior was also starting to improve. And for the first time since birth his sleep dramatically improved. He was actually going to sleep when he was supposed to and getting up in the morning. The next step was to detox his system from the antibiotics he took. Today, I would say his sleep issue is completely resolved, he gets occasional intestinal issues (nothing compared to the past). Naughty behavior is off and on.
Kari has profound knowledge and passion about what she does, and is keen on sharing what she knows for her clients' well being and knowledge. I would also like to share that me and my family were solely treated by Kari when we all got the circulating virus last summer. She was available hourly to answer questions and change remedies according to changing symptoms. We all recovered at a timely manner and did not need to go anywhere near traditional medicine. I am very grateful for knowing Kari, and becoming enlightened about health though all her knowledge. We surely need more practitioners like Kari to transform health on our planet." (Loolwah, Michigan, July 2021)
__________________
Most Effective Health Treatment Ever
"Homeopathy and your care have been the most effective health treatments I've ever had!" (Mom of 1, New York, USA June 2021.)
__________________
DTaP Detox and Global Improvements In A Boy Age 7 With Autism
"Robert received DTaP as a single shot at 2 months, 4 months, 6 months, and 12 months (we did not bundle his shots). At the age of 7, we began the homeopathic clearing for DTaP. What requires a minimum of 12 weeks took him just over 11 months to complete. His response to the clearing was significant.
In the weeks following detox completion, he began mastering an array of fine motor skills and achieving missed developmental markers from the 2 months to 18 months age period - this included exhibiting some infantile behavior. For instance, while reading him a book, to which he was actually paying attention (huge improvement!), he suddenly jumped up, ran to the stairs and began to scoot up and down the stairway on his bum.
Later, he stood in the backyard studying a ball. He then kicked it! And watched it bounce.

He regularly has "tummy time" on his ball while outside. After the 2nd D-tap shot at 4 months old, he became quite averse to "tummy time."

His ability to feed himself has been an ongoing issue; however, he fully mastered the fork and spoon in 2 days just one week after completing this detox.

He is completely nonverbal; yet, in the weeks following this detox, he discovered his voice and began complex babbling - not the previous gutterral utterances. He now says an exaggerated "Yay!" - which, according to my husband, sounds just like how I say it. These verbal progressions followed his spending lengthy sessions on the couch playing with his feet and hands while lying on his back. A happy baby, indeed. Robert quit playing with his hands and feet around 10 months old.

His determination to assert his independence is on a major upswing. The passive, unresponsive boy is gone. A charming, funny, engaged little guy is here.

He regularly suffered from migraines and GI issues for most of his life. These are things of the past. Thank You, Lord!

Now, when we find him crawling, scooting, discovering his fingers and toes, playing with his shadow, admiring himself in the mirror, and sharing his blessed babble, we thank The Lord that his brain is healing and awakening - and we await the next burst of progress.

His current attempts at opening doors, dressing himself, cleaning up after himself, and mocking our behaviors are on warp speed. His babble involves more consonants daily. It sounds more and more like actual words. Command response is through the roof. He solves problems on his own. His love of the outdoors is fantastic, and he actively enjoys playground equipment.

And, it's only getting better. Thank you, Kari! (Mother of boy age 9 with autism, Alabama, USA May 2021)
__________________
Boy Age 4 With Autism Improvements Using omeopathy
"He wants to be around people and do things with his extended family. Actually seeking out these events and looks forward to them. He's able to sit in a restaurant and enjoy a meal for an extended amount of time. This is huge in terms of a functional life skills and a very good improvement. These are home runs for us! It makes our lives more 'normal!'" (Mother of a 4 year old boy with Autism, Utah, USA. February 2021.)
__________________
Mother With Adult Vaccines, Antibiotic and Birth Control Recovery
"I could not believe the depth and breadth of Kari Kindem's knowledge on health issues, homeopathy and nutrition - I was blown away on my first consult! She showed me what were really the root causes of my health issues and reviewed every single detail of my medical history. She knew exactly how to help me. She explained the damage caused by from my former antibiotics, years of birth control use and the adult vaccines I got for my job that I had never heard before. I had already worked with a expensive team of doctors and other practitioners, with little success. My recovery over 1 year allowed me to fully heal my body and get my life back! (Jean, mother of 2, California, USA, February 2021)
__________________
Teen Girl With Chronic Ear Problems Resolved
"My daughter has a lot of trouble with her ear. For over a year she had pain deep inside that her doctor couldn't resolve. She lived with this constant pain coming and going throughout the day, every day. Kari didn't give up until she found the remedy that took the pain away completely. Recently, she presented with an infection on the lobe of the same ear. It was terribly itchy, and covered with pus, blood and thick brown scabs. It is almost completely healed now with another of Kari's prescriptions which worked wonders. Due to her expertise and determination, we have avoided countless antibiotics and steroids which may or may not even have worked. We know we are using safe AND effective remedies and for this we are incredibly grateful." (Mother of 6 Children, January 2021)
__________________
Woman's Infertility Reversed With Homeopathy
"I am holding a beautiful "super baby" in my arms, thanks to Kari. Within weeks of completing the Birth Control Detox Program, I was naturally pregnant!! Years of silent disappointment faded away with that news and my history of miscarriages. The Natural Fertility Program was a life saver to my marriage compared to the stress of past failed IVF's. Our healthy baby boy is living proof! We are also using the Homeoprophylaxis Program with him to boost his immunity natural without harmful vaccines. (New mother of infant, Arizona, December 2020)
__________________
Girl;s Rapid Potty Training With Homeopathy
"My little girl, who will be turning four at the end of January, was potty-trained around age 3. She never grew out of wetting the bed though. As her fourth birthday drew closer, I emailed Kari and asked for advice. Kari prescribed a remedy which we began that night. The results were shocking! She was dry that first night and thank God, she's been dry ever since! We now put her to sleep in UNDERWEAR AND SHE IS SO PROUD!!!!! We are in AWE. My older son is ten and still bedwetting (his case is way more complex) so we do not take this for granted. It is easy to imagine the many years of suffering she could potentially have had to endure, if not for her expertise and this wonderful remedy! Thank you!! (Mother of 6, December 2020)
__________________
Woman's Birth Control Detox Improvements
"I just want to thank you so much for what you've done already for me. I am seeing so many improvements! Things I didn't even realize! I am amazed! Thank you!" (Ericka, Birth Control Detox Program, California, USA, November 2020)
__________________
"She Saved Our Lives..."
"Although we have never met in person and only worked via Skype, I consider Kari to be one of my nearest and dearest. She has saved our lives. I don't know how we made it through the day, each day just three years ago. She is truly a miracle worker!" (Susan, Colorado, USA October 2020)
__________________
"A Compassion Healer"
"Kari is compassionate practitioner and healer who ensures her client's ailments are addressed completely. I'd gladly recommend her to anyone who is looking for an experienced Homeopath." (Ragina, mother of 2 California, USA August 2019.)
__________________
Teen Age 17 With ADHD Recovery Using Homeopathy
"We've been working for six months with a 17-year-old baseball player, who in October was so terribly flunking out of school and feeling so terrible about himself, and very angry, that I encouraged his mom to take him out of public school and home school or private school him just to save the GPA so he still had a chance to go to college to play ball. He's actually a very good baseball player.
Anyway to make a very long story short, the first change that I made for him was diet. We had an agreement he and I that he would eat like a professional athlete eats, protein at every meal, protein at every snack and no more french fries, no more junk food. No more dairy or gluten. That he had to do it for at least one month - no gluten no dairy. He did.
Then I had him taking all the same supplements that I recommend that are on my list and daily, diligently, plus he went to bed by 10 pm like clockwork, and he took his remedy faithfully.
You need to also know that his parents in desperation in middle school - thinking he had ADHD because he couldn't focus or didn't want to, they put him on Ritalin for four years which he never should've received from an idiot doctor, because he does not really have ADHD! He has self-esteem issues. So we had to get his liver up to speed on this remedy as well and detox the four years of Ritalin that he took, but he didn't want to take that made him feel worse. Ritalin is speed, a class III amphetamine. He was the one who told his parents he wouldn't take it anymore and wanted to stop and I was very proud of him for that decision.
So he was finally off all the meds, taking this remedy, taking the supplements." (Mom of teenage boy, USA)
__________________
Woman With Chronic Anxiety, Eating Disorder, Loss of Menses and OCD Recovered With Homeopathy
"I am continuing to do well...managing stress better than I ever have, and I am getting better at making decisions for me, regardless of what others may have to say (respectfully of course, but this is my choice for me, and I have to do what is healthy and right for my body, mind, and soul).
I look back on my journey to homeopathy from the very first time I contacted Kari J. Kindem in desperate need of acute care for a badly injured thumb. Looking back, truth be told, I shouldn't have even been continuing to train with it, but I was desperate. What I didn't realize was just how desperate I was for other needs as well. I had always had an interest in homeopathy, but lacked the knowledge and guidance to give it a legitimate try in a skilled way that would maximize effectiveness. The improvement I saw in the first few days of that acute care, was nothing short of remarkable, and I knew I had to dig deeper into homeopathy.
Signing up for chronic care has made a tremendous difference in my life! I was in a spiral of eating disorder, anxiety, constant, unmanageable feelings of stress, depression, and people pleasing behaviors. I obsessed over, and worried about every little thing until it made me physically ill. I sought perfection, and nothing was ever good enough. Sure I appeared driven and detail minded on the outside, to those who didn't know me extremely well, but it was miserable and unhealthy. I averaged 2 to 3 hours of sleep many nights, and my systems were all out of whack. I had wrecked my adrenals and my body so badly, I was constantly cold, achy, ravenously hungry. My hypoglycemia acted up almost daily, and I hadn't had a menstrual cycle in almost a year, or a normal cycle in two years. It seemed like I was always getting sick, coming down with any cold or bug that was going around.
Just six months after beginning chronic care, I was a completely different person. I have achieved a great balance in my life, and I am able to focus on what I need, and what is healthy. I am eating a healthy diet, I am recreationally active in ways that I find fulfilling and enjoyable without pushing my body past it's breaking point. I manage stress, I don't sweat the small stuff, and I don't try to please everyone. I do the very best I can, and I am proud of that, even though I am far from perfect, and even when I mess up. It no longer consumes me. I relax more, and I sleep 6 to 8 hours + consistently. I am able to take leisure time, without letting my mind, or anxiety run wild. I have finally been able to find the peace and courage to let go of some things that aren't right for me, and pick up some things I never felt I could do before. I feel very happy and healthy, and to you I am forever grateful.
I'm sure I will be contacting you in the future as needs arise (acutes, when I decide to start thinking about starting a family, etc.) and I will certainly send my loved ones, or really anyone your way.
Thank you for your kindness, support, and guidance through this process. It has changed my life." (Lauren, California, USA posted January 2020)
__________________
Young Woman with Chronic Fatigue Recovers With Homeopathy
"That summer of 2014 I was in over my head with responsibilities. Everything that wasn't being done around me I taken upon myself, because it HAD to get done, right? And every person that needed help and wasn't getting it was my responsibility because I could MAKE it work, right? I learned that sometimes there are disadvantages to being a faithful person because people will look to you for help because they know they can rely on you. And for those who are like me who are people pleasers, that only increases the load because we live this lie that in order to be worthy and to gain other's approval and love, we have to earn it with a more than perfect, ever increasing standard we place upon ourselves. Beyond this, I was holding in many stuffed emotions that I didn't know how to deal with, and I knew this was bearing down on me, but what could I do with it? I tried to let things go, situations never ceased mulling over in my head, and I couldn't release them. This was my life.
Late in the summer I had an experience that changed everything. At the time, it was assumed to be a case of heat exhaustion, but when days turned into weeks, I realized that there had to be more to it. I had gone and seen my MD, and got shrugged shoulders. I was experiencing all consuming full-body muscle fatigue and exhaustion, and I had hypersensitivity to visual movement, busyness, and noise. At that time Kari started pointing me to different lab tests to get done to try to determine what was wrong. We tested everything, but my lab work kept coming back normal and nothing indicated a physical reason that would cause what I was experiencing. Throughout the fall and winter I visited my MDs looking for insights and trying to get them to allow me to do more lab testing suggested by Kari. To my discouragement, the only insight I got from them was that I was going to have these symptoms for the rest of my life, so I might want to start taking some energy stimulant drugs and get some counseling to deal with the fact that I was going to be in this for life! That the doctor would give me such a health sentence made me MAD!!!!!!!!! It was clear to me that these suggestions were out of pure ignorance, so I didn't take them to heart, yet it wasn't exactly uplifting either! The worst part for me was feeling like they had all so suddenly given up on my case and considered me a hopeless cause right from the beginning without even knowing much information about me! If it wasn't for Kari Kindem who continued to stick with me to try new things, I would have been completely discouraged and lost at what to do! She told me she wouldn't give up on me, and that was everything to me, and that gave me continued hope that I would get to the bottom of this!
As the months went by, I was gaining energy slowly on the constitutional remedy Kari put me on, and by spring I could get out and function…at a very minimum level. The summer of 2015 came around, and I was beginning to take on new responsibilities again including helping two of my friends plan for their wedding! But when the weight of expectations and responsibilities started falling on me, my already sensitive health crumbled again, this time worse than the first time! For a couple months I was nearly bed-ridden with full body muscle exhaustion, and I was so sensitive to visual movement, light, and sound that I couldn't handle being anywhere but my bedroom with the door shut and only occasional visits from family members using quiet tones. The summer's heat provided another hardship because the instance I entered the heat, it would totally zap all my energy. In July I got a food sensitivity test done and found out that I was sensitive to gluten, dairy, sugar, soy, and a few other foods, so I removed those from my diet, but it didn't seem to make a big difference at least for my physical struggles, though I have continued to remain off of them.
Come fall after having dealt with these health struggles for a year, I was striving to remain content with where I was at in my lack of physical capacity, but I was forgetting to live in daily hopefulness for getting better. Kari reminded me that as long as I believed I was sick, I was certainly going to be, for my mind was assuring that I would be. Instead of settling for where I was at, she challenged me to reach forward and make goals to do even little things that would provide joy! It was hard for me especially at first because I seemed to be entrapped in fears of doing things outside of my strict routine. My reactions to the heat made me afraid to go outside because of my many scary experiences with the heat, I felt restricted by foods I could and couldn't eat, I felt overwhelmed by the handfuls of supplements and dietary essentials I had to remember at different times of the day, and my blood sugar required me to be on the dot with frequent meals. I was feeling desperate to adhere to every bit of advice given me feeling that if I didn't I would lose all ground I had gained. At that point, life was not what I would call "filled with joy," it was more like confinement and fear! But I slowly made efforts to pursue things that would bring laughs and smiles back to my face.
Spring came and I made a daunting trip to Connecticut to see my boyfriend…which was one of the goals I had set to provide a joyful experience. The anxiety that I had never flown before, and the sensory overload of an airport, and the thought of being far away from the safe haven of home for a few days was a lot, but through a lot of prayer for courage and a lot of encouragement all around me, I made the trip, and when I got back I had to take some time to recover, but didn't crash! After that success I was able to take on more and more big mountains looking back and saying, "If I could do that, I can do this!" This summer I had a neurologist tell me that the cause of my muscle fatigue was a mitochondrial dysfunction which is allopathically incurable, but Kari has continued to point me to the big picture of health! Many chronic illnesses are the result of suppressed emotions. Looking back at when my health first crashed two summers ago, it seems my body was so overwhelmed with stresses on every level and so many stuffed emotions that my body crashed itself to protect itself from further harm because the lifestyle and the perspective with which I was living life was not sustainable. The same reason applies for the second time I crashed again last summer! With deeply held stresses and emotions too hard to carry or face, the body puts the disturbance where it can…the back, the womb, the head, the organs, the limbs, the muscles, it can be anywhere! And for me they compromised the mitochondria in my cells which is the energy source of every cell causing the chronic muscle fatigue and exhaustion I have experienced.
It is now the end of summer 2016, and I look forward to the future with hope and joyful anticipation! Am I back to full capacity? Not yet. But I am increasingly gaining ground! Kari has encouraged me that as I am able to release more and more of the deeply internalized stress and emotions and learn to care for myself and not let myself be run-over by the "needs" or perceived expectations of others, my physical body in time will be released of the energy built up in my body that has been blocking my cells from functioning properly, and by God's grace I will be able to gain full health back again. Through the past two years of health struggles I have gained a whole new outlook on life and health. God has grown me in so many ways and taught me so many things that looking back I can't say I would have rather spent the last two years any differently! I'm so thankful for all God has taken me through, and I'm so thankful to Kari for sticking with me, trying new things, encouraging me, and never giving up on me! I now have a great respect for homeopathy, so much so that I have started studying it myself so that I can continue to use it to help those around me! Thank you, Kari!!!" (Suzanne, Illinois, USA. Posted January 2020.)
__________________
Woman With Medical Drug Detox Recovered With Homeopathy
"In January 2004, I started the birth control pill (continuing through January 2011). By 2006, I routinely suffered migraines, insomnia, and GI upsets but attributed these to the stress of law school. By 2008, I popped OTC's for a variety of persistent ailments on a daily basis. In May 2008, I began Botox injections quarterly (through May 2018, pausing during pregnancy). Despite exercising 10+ hours per week and following a restrictive diet, 1/2 pound weight gains added up. I constantly fought colds, so antibiotic use mounted. This gradual 6 year health decline culminated in a trigeminal neuralgia diagnosis in August 2010. The left jaw pain and shooting spinal electric shocks were unbearable. After weeks of taking Carbamazepine (Tegretol) as prescribed, relief came through concurrent rounds of antibiotic and antiviral. Once the facial pain subsided, a nutritionist's guidance provided overall improvement. But, the migraines, nosebleeds, and sinus congestion lingered. In April 2011, I received a TDaP booster. We discovered our pregnancy in July 2011. While pregnant, I received a flu shot and later took a round of antibiotics for severe bladder infection.
Our blessing of a son arrived via C-section in March 2012. By 2015, my daily life included migraines, insomnia, chronic sinus congestion, major fatigue, irregular and painful menses, and roaming myalgia pains. The signature jaw pain of trigeminal neuralgia flared regularly. Excruciating episodes of debilitating sore throats emerged. My reliance on antibiotics, antivirals, and OTC's exploded. In 2016, my left hand lost a substantial amount of range of motion. My list of digestible foods was rapidly shrinking. I began vomiting regularly. And, most importantly, our beloved boy's development had stalled significantly: autism. The heartache, helplessness, and hopelessness were overwhelming. But, God heard our years of desperate prayers.
In April 2018, Kari Kindem accepted our son as a CEASE client. Hope! She also graciously accepted me as a client. Two years - and six detoxes - later, Kari has reversed 16 years of suffering and given me health and happiness. Moreover, our beloved boy is pain-free, joyful, and developing!" (Mother of one boy with Autism, Alabama, USA, posted January 2020)
Severe Back Pain Quickly Resolved With Homeopathy
'"One afternoon a few months ago, I suddenly developed an excruciating backache. The pain was so bad it hurt every time I breathed. I went to the chiropractor and was told it would take 6 weeks to heal. I gave Kari my symptoms and she prescribed an acute homeopathic remedy for my backache. After suffering for three days with horrible back pain, that it literally hurt every time I breathed and after being told by a chiropractor it would take 6 weeks to heal, within one minute of taking the acute remedy Kari prescribed, my pain completely disappeared! I felt so good, so fast, it was like a miracle!" (Randi, Massachusetts, USA posted January 2020)
Antibiotics Avoided After ER Visit In a Father of Two
"Last week my husband was overcome with debilitating lower abdominal and testicular pain. After being told by the ER doctor that he would need antibiotics for an infection, we immediately began working with Kari so he could beat the infection homeopathically instead. And sure enough, with Kari's amazing guidance my husband was infection and pain free within a couple days...WITHOUT USING ANTIBIOTICS! We are so thankful for her help.
written by the wife of the father of 2, Oregon, USA
Appendicitis Pain Relieved Promptly In A Teenage Girl, age 15
"My daughter woke up before school with severe appendicitis type pain. She had a very fast onset in the morning and severe throbbing pain. Kari prescribed Belladonna 200C and within 2 doses given in water, over only 15 minutes, she fell asleep and slept for 1 hour. See then woke up and went to high school 2 hours later, pain free and no further pain has occurred. We are incredibly grateful and is our teenager daughter, who avoided a trip to the emergency room!"
Jean, California, USA
Autism Spectrum Disorder - ASD
"Kari is wonderful, the best thing that has ever happened to us. Our son's autism issues are now fairly mild, but she is currently helping with violent anger (what a blessing to have help with that!), obstinacy, digestion, and other autism spectrum issues.
She is also currently helping my husband deal with work stress. In addition to being a great homeopath for us, she has also provided some much-needed "family coaching" which has greatly helped bring more balance into our family life. I can't recommend her highly enough."
Ann Everheart, Palo Alto, CA, USA
"When I contacted Kari I had been through dozens of doctors of every kind and none had been able to help my son with autism and speech delay. I felt hopeless, but yet I couldn't give up. Kari gave me hope again, that there was a way to heal my son and that it was possible.
She is passionate and driven to help her clients. She is not afraid of the very difficult cases such as my son's, and would recommend her to any one who has reached the end of their rope."
Chantal, MA, USA
Autism Plus PANDAS Diagnosis in Teenage Girl
"She is doing much better compared to 2 years ago. Earlier today a stranger asked her if she was planning on doing anything fun after speech therapy. She replied "Yes, I am going to a sensory gym". Prior to going to the speech therapy, she and talked about going to the sensory gym. This is BIG!"
Before homeopathy, she would have either not responded to the question, cried and yelled about it (for hours), repeated the question instead of answering it, ran off, etc. My husband who is usually quite skeptical about everything in general is now a big believer in homeopathy! Talk about miracle!!!"
Professional Nurse Mother of a Teen girl, Wisconsin USA on 8/2018
Autistic Boy's Improvements After DTaP Vaccine Clearing
"Kari, I just want to say THANK YOU for the help you have given my grandson Kiptyn. To see the change and progression he is making is just amazing. I thank GOD everyday for bringing you into our daughter's life and helping our grandson. Through all this with Kiptyn, we have learned so much about our own lives. Thank you again and God Bless!"
Grandmother of a 4 year old autistic and vaccine injured boy, Louisiana, USA
Autistic Toddler's Mom Grateful For Homeopathy For Her Son
"I just want to say I'm so thankful for all of your help. Our neighbor's son is totally non-verbal with autism. They went on a short trip to a lake and he ran away, police had dogs and helicopters searching for him. After 2 hours, they found him eating dirt. All I could think was his brain is craving minerals so badly that he's eating dirt. Thank God for sending me someone - you, who can translate my son's needs before it gets that far. And thank God I opened my heart to it.
Mom of Vaccine Injured Toddler, Florida, USA
Birth Trauma, Colic and Sleep Disorder In Infant
Finding Kari Kindem, Classical Homeopath was the best thing that has happened to my family. I didn't know much about homeopathy, but I was at my wit's end with my son, Dillon. He was 8 months old, my husband was deployed, and we were a mess. Dillon was a very colicky baby from the beginning. He was never a great sleeper, he was jumpy at every noise, he didn't like being held or being comforted. He was a very high needs baby. Then at 8 months I hit my breaking point. He just wasn't sleeping more than a few hours at a time, some nights he was up every hour crying. I was falling apart; I was exhausted and feeling like a failure. My support system was limited, and what support I did have had different parenting views than me. My biggest supports were halfway across the country and halfway around the world.
Kari took the time to really get to know us and help us really get to the root of the problem. We had a very long and difficult birth and Kari pointed out that he was still traumatized from birth, something that made complete sense - but not something that any pediatrician would tell you. In addition to helping Dillon Kari also focused on me and getting me calm and relaxed so that I could be the best mom for my baby.
Once we started our care plan, it took some time, but we were new people! I was feeling more rested and less drained. By the time my husband came home when Dillon was 11 months old, we had a new baby! He wasn't jumpy anymore. He wasn't crying when we put him down for naps/bedtime. He was actually easy going and happy!
Kari opened our eyes to the wonderful world of homeopathy. I feel a new sense of empowerment concerning my family's health. Just today I woke up with a sinus headache and consulted the book that she recommended to me, and after taking the remedy that best fit how I felt, my headache was gone! I highly recommend Kari, we are so grateful to her!
Alicia, mother of 2, Silverdale, WA, USA
Birth Control Pill Detoxification Over 12 Weeks by Mom, Age 36
"From January 2004 to January 2011, I took the birth control pill. By mid-2007, migraines, constant sinus pressure, acid reflux, and insomnia were the norm. I attributed these to the stress of law school/practice. After stopping the birth control pill I felt better, but the aforementioned ailments remained.
In July 2011, we learned we were pregnant. Much prayer and tears over our autistic son led us to the blessing who is Kari J. Kindem. Not only did Kari initiate a holistic healing process for our joy of a boy, she cleaned up my exhausted, birth control poisoned body through detox.
Since the birth of our son, I've experienced recurrent sore throats, ongoing sinus pressure and headaches, migraines, severe left jaw pain, left shoulder/arm/hand pain with the loss of some fine motor skills in the hand, chronic fatigue, and anxiety. Menses were scanty and painful. Sleep was intermittent. I sweated profusely - and sometimes it smelled quite unladylike. Skin was dull. Allergies to food and cosmetics were skyrocketing. A mental fog kept me bogged down. Everything felt overwhelming. I told myself this was all from the stress of our son's difficulties. Kari explained that these ill effects were the birth control pill still wreaking internal havoc.
The 10 week birth control rebalancing cycle changed my life: No more migraines, no more chronic sinus pressure, a healthy GI system, regular menses, deep sleep, drastically less and infrequent joint pain, mental clarity, and no more fatigue - but plenty of energy. The tell-tale sign the rebalancing cycle is working is the reliving of symptoms, but for a short time - and sometimes the last. Around one month into the rebalancing cycle, I had a HTMA hair test performed and began the prescribed supplements and diet. This turbo-boosted my well-being. And, hello, bright skin and some weight loss.
I didn't realize how horribly I felt on a daily basis until this rebalancing cycle eliminated the perpetual aches, exhaustion, and general malaise. Today's energy level reminds me more of how I felt in high school - which was great.
My husband has never known me without chronic stress, migraines, and fatigue. My son has never had a mother not riddled with anxiety, joint pain, and the drain of constant sinus issues. Now, they have someone more joyful, affectionate, patient, and engaged. Our lives are much happier.
We thank God every day for Kari J. Kindem and her amazing, life-changing practice."
Mother and Attorney, Alabama, USA, August 2018
Birth Control Pill Detoxification Over 12 Weeks by a Mom, Age 38
Kari has been helping take care of my family and I for over 7 years now. I watched a video about all the side effects and the lasting effects of birth control pills. Since I was only on them for a combined amount of about 3 years and had been off for quite awhile I always thought I didn't have to worry. After watching the video, I felt differently about that and decided to do the birth control rebalancing cycle and am so glad I did.
Within a few days of starting the protocol, I began to sleep much deeper and started to remember my dreams again. I also began having normal bowel movements again. The last 2 cycles that I had is where I noticed the biggest changes. I didn't have the soreness and sensitivity in my nipples the week prior to starting my period that I had been having. Nor did I have the cramping during my period. I would always have to take magnesium to help with the cramping and I didn't feel any discomfort! I also realized that I didn't have any night sweats that I would have off and on the week prior and shortly after my period ended as my hormones were shifting. These changes made me see that the birth control pills were still causing me issues even though I have been off of them for over 10 years!
I am so thankful for Kari telling me about this and her knowledge and expertise! She is a blessing to my family and I and the countless others she has helped. Thank you Kari for all your hard work and continuous studies.
Ashley, Registered Nurse, Mother of 2, Texas, USA, January 2018
Birth Control Pill Detoxification Over 12 Weeks by a Mom, Age 49
"I just finished up a Birth Control Pill Detoxification Program with Kari. I am 48 years old, and was on the birth control pill for approximately 6 years in my 20's. During the clearing, I started to feel "lighter", my energy levels became much more consistent and higher, and my mood leveled out, with less mood swings. I had a few exteriorizations, a few headaches which Kari explained could happen when the hormones were changing, and a little breakout under my nose with a sore on my tongue, but besides those exteriorizations, the detoxification process was easy and painless. Before the clearing, my body started developing cysts in my breasts, as confirmed by ultrasound, and I am excited to see if this clearing will halt or reverse this process!
Susan, Mother of 2, Colorado, USA, November 2017
Chalazion (Eye Stye) Recovery with Homeopathy
"My daughter developed a chalazion on her right eyelid from an untreated stye. I tried various natural therapies over the next few weeks, but nothing seemed to help. I was getting concerned that she might need surgery to remove it. I contacted Kari in hopes that homeopathic care might be able to help. Over the course of the next month, using homeopathy, we noticed a gradual improvement until the chalazion finally ruptured. It took another few weeks for the eyelid to fully heal. I am so thankful and relieved that we did not have to resort to conventional treatment!"
Katherine, New Jersey USA
Child Depression and Steroid Use, Recovered with Homeopathy
Testimonial About 'Liz' (name changed) written by her mother, February 19, 2019.
"Going into 4th grade, my daughter 'Liz', was a very happy typical 9 yr old. She had a few moments of grumpiness but overall was truly joyful. She loved school, even after having problems with a teacher bullying her for food issues in 3rd grade, and she couldn't wait to be at school. We had discussed homeschooling numerous times because of Celiac disease, and she always begged us to leave her in school. By the end of 5th grade, we felt like we had a different child. She 'hated' school, didn't want to go, she quit doing arts and crafts, quit playing violin, or doing any of the things she enjoyed. We couldn't even get her out to ride bikes, she would just crumple and complain she was too tired. Liz's older brother is borderline autistic, and she was always his best advocate. At the same time, she began treating him very poorly; slyly making fun of him and refusing to do things with him. We realized she was severely depressed and were eventually able to identify where the depression was coming from.
Liz was very close to a friend through several grades of school. After the friend experienced a significant loss, she changed dramatically. Liz is a caretaker, always the first one to try to help people. When her friend started asking for help for small things like 'go sharpen my pencil, I'm just not feeling good enough', Liz would step in and help. This started small and escalated. Over the course of about 1.5 yrs, the friend moved into complete control of Liz, separating Liz from other friends with bullying and outright threats. She had Liz viewing things online children shouldn't see. Anytime Liz tried to stand up for herself, the 'friend' threatened to turn the other classmates against Liz. Liz hid all this until after 5th grade when she knew they would be attending different schools for 6th grade.
Liz had also been on several cycles of steroids for breathing problems. Each time she was on them, she would act like a totally different person, being mean, and just plain grumpy. We thought these issues cleared up once the cycles were over but came to realize that she never completely came back to herself, with the changes more significant after each round. Liz also had some issues being the 'other kid' or the 'good kid', or more so, the 'easy kid', because of her older brother's problems. He often wound up getting more direct attention than Liz. We tried over the years to not do this, but it happened at times. When I started working, Liz didn't handle it very well even though I mostly worked when they were sleeping or during school hours. This really became apparent during the summer, when I would be gone for a few hours, and she would be clinging before I left, and calling incessantly while I was at work.
After struggling and failing to bring Liz back to herself, we went to Kari J. Kindem, CFHom for help. At first, Kari just placed her on support remedies. Within weeks, she began playing again, and started occasionally getting into her arts and crafts. Once she became more stable, Kari started her on a steroid rebalancing cycle. During this cycle we started to get our 'Liz' back. She even apologized to her brother. After that cycle was over, she really started doing arts and crafts again, started going outside to ride and taking walks. She started cooking and playing her violin again too. It was such a dramatic difference and truly gave us back our daughter. She is now going into puberty without all the old 'stuff' hanging on and we all feel we have a leg up and are ready for anything!
Mother of two, Florida, USA
Chicken Pox - Fast Recovery With Homeopathy
"Let me start by saying that I have two children that are completely unvaccinated. I have been very interested in the immune boosting program after learning about it last year but it wasn't until my 8 yr old daughter came down with chicken pox this year that I decided to jump on it. I was hoping I would save her 12 year old brother from catching it or if he did catch it, that he would have a more mild case. I have been told by many and read online, that if you catch it from a sibling and/or the older you are, the case is worse.

I contacted them and signed up for the Homeoprophylaxis Program and I started my son on the remedy as soon as it arrived. Kari was very helpful in assisting me with the dosing. Twenty one days after my daughter came down with it, he too came down with it. Bummer! However I am so happy with the results of the remedy. My son hardly had any blisters on his limbs or trunk. The worst of it for him was on his face and even still, was hardly nothing compared to what my daughter had. Kari was also very helpful in assisting me with the acute care for him. I am very thankful for Kari'i knowledge and this amazing program. I'm only sorry I didn't start it sooner! "
Jessica, Mother of 2, Florida, USA
Chronic Respiratory Infections and Whooping Cough in Infant
"At 5 ½ months our daughter developed a runny nose and cough. After eight weeks and many sleepless nights I contacted Kari for help. Words cannot describe how appreciative I am of her patience, wisdom and care. Kari is such a compassionate person whose extensive knowledge and willingness to listen endlessly, while I expressed my concerns, helped my daughter and me so much. Kari has always been there when I needed her and had a night plan in-case our daughter had coughing spells during the night. As a parent to an infant this was such a relief and allowed me to focus on our daughter's healing. I truly enjoy working with Kari and plan on working with her for many years to come."
Jill, mother of 3, Madison, WI, USA
Developmental Gains in a Toddler
These and other changes occurred for a toddler boy, within just 4 weeks of being on the homeopathic constitutional remedy: "He is able to sit for a good while and just coloring and play ALONE! He's very independent, not clinging to me at places. Plus he's fine with me leaving. He is very interested in writing now."
Mom of toddler and newborn, Oregon, USA.
"One day my usually healthy five-year-old son began having severe diarrhea. Within three hours he had to make three trips to the toilet, complaining of a stomach ache and experiencing large amounts of watery bowels each time. I called Kari and told her my son's symptoms. She prescribed his remedy, which I immediately administered to my son. After drinking his remedy, that was it -- the diarrhea was entirely gone! His stomach ache went away immediately as well.
The following month my two-year-old daughter suddenly developed severe diarrhea. Remembering how well a remedy had worked for my son, I immediately called Kari to see if I should give a remedy to my daughter as well. She prescribed and I administered only one dose of the remedy right away. Just as with my son, the diarrhea was immediately entirely gone. I was thrilled to have been able to stop it so quickly with Kari's help! These are just two of countless examples of the ways in which she has helped our family through the wonderful, seemingly miraculous gift of homeopathy!"
Chris, Mother of 2, Seattle, WA, USA
Eczema and Repeating Colds Since Birth In Child
"When we met you, our daughter age 4 had terrible eczema and repeating colds, we have tried many alternative methods and nothing worked. Now we have a beautiful and vibrantly healthy child.
We appreciate your wisdom and your respect for our daughter and for us as her parents. Truly, there is no way to quantify or capture in words the difference you have made. Thank you for helping to heal our child!
Kari takes a personal interest in all of her clients. She is personable, knowledgeable, very responsive and serious about her practice. My family is all much healthier family and we thank Kari for her contribution to our well being! We are so grateful to Kari regarding her involvement in changing our daughter's life forever."
L.M., mother of 2, Philadelphia, PA, USA
Hand Foot and Mouth Disease, Girl, Age 5
"I contacted Kari the day after we found out Grace had mouth ulcers from Hand Foot Mouth Disease. She had a rattling cough and sore throat. By the 2nd day her cough had lessened significantly and by the 3rd day her throat was no longer hurting. On the 4th day of care, I could barely see the ulcers in her throat. This is great, as I've read it can take a week or so for the sores to go away and she never developed other sores on hands or other body parts.

I'm so thankful for Kari's care and expertise. She has been treating my family for 6 years and I'm always pleased with how fast we recover and that we don't have to use any immune suppressing medications. Thanks, Kari!!"
Homeschooling Mom of Grace, age 5, Texas, USA
Grandmother of 7, Age 72 Stops Taking 7 Prescription Drugs After Homeopathy
"Thank you so much for your knowledge, caring, insight and most of all your sharing. I so much appreciate you!"
Grandmother of 7, stops taking 7 drugs after homeopathy, Massachusetts, USA, 2018
Homeopath Talks About Kari's Support of Her Own Health
"Kari J. Kindem, CFHom embraces all of what Hahnemann represents in being a dedicated classical homeopath. She comprehends miasmatic theory, how inherited traits predispose us to disease, and incorporates those ideas into practice to treat difficult cases. She also incorporates lesser known homeopathic methods which address gut bacteria's relation to disease, along with modern techniques of genetic testing plus multidisciplinary health concepts including detoxification to obtain extraordinary results, all while adhering to Hahnemann Classical Homeopathy.
Kari has a unique ability to advance classical homeopathy into the 21st century by addressing the toxic loads today's clients come to homeopathy with while simultaneously treating their underlying miasmatic predispositions, all under the umbrella of classical homeopathy. I have gained greater insight and made huge advances in my own care due to her benevolent advice.
Her work is truly groundbreaking as she successfully alleviates disease and restores health by combining the latest ideas in epigenetics - how environment influences one's genetic expression, with Hahnemann, who integrated the concepts of diet and lifestyle habits affecting overall health into classical homeopathy. Synchronistically, Kari has come to me when I'm am at a crossroads in my own care and on her website is says "Let Miracles Find You!" ...she truly IS a miracle!"
Susan, Homeopathic Consultant, New York, USA
Homeopath Talks About Kari's Homeopathic Practice
"I am REALLY impressed at your energy and enthusiasm for doing this work, it's a challenging job and I wish there were more practitioners out there like you."
Dr. Angelica Lemke, Classical Homeopath, California, USA
Homeopath Talks About Kari's Work on Complex Cases
"Kari has deep knowledge of leading complex cases to recovery providing homeopathic solutions and also explaining what else needs to be done to remove obstacles to recovery.
She employs different homeopathic methods tenaciously supporting recovery through body-mind connection. This approach is especially successful in situation of prolonged need for care including but not limited to hypothyroidism, Crohn's disease, vaccine injury, autism and PANDAS. These sorts of advanced pathologies that are multi-layered and require a multidimensional approach as well as nutritional support where caretakers needs almost as much support as the loved one who is undergoing various therapies."
Victoria Mashevsky, CHom, CCH, California, USA
Impetigo Recovery with Homeopathy
"My 11 year old started with what looked like contact dermatitis on her armpit, itching really bad and spreading after several days. It ended up being impetigo which we initially started treating with topical antibiotics. Any time I put the ointment on it would itch, hurt, and burn for about 5 min with my daughter unable to settle down. The dermatologist said we should start oral antibiotics since she was so miserable. In between the times I put the ointment, she would still have bouts of itchiness that was difficult for her not to scratch.
I contacted Kari for help and we immediately started rapid dosing a remedy and within about 2 hours she said the itching had eased up and the next time I put the ointment, she tolerated way better and wasn't restless like the other times. By the next day the rash was starting to look better and drying up in some of the places and she only said it itched a little if I asked her specifically. We started the remedies on a Friday and by the Sunday the rash was no longer oozing and was dried up.
I had ordered the remedy when we contacted Kari. I myself ended up getting one large blister of impetigo (bullous) while treating my daughter. I started the remedy and was able to avoid oral antibiotics and it didn't spread any further on myself.
I am so thankful for Kari helping my daughter and I heal and avoid oral antibiotics. She has been helping my family and I for over 8 years now. Thanks Kari!!"
Ashley, Homeschooling Mom of 2, Texas, USA - September, 2019
Influenza (Flu) Recovery and Homeopathy
"After a busy weekend, my body felt run-down and I felt like I needed rest. I had body aches, burning eyes, chills, and felt very tired. My fever was up to 101.3. I felt like I was coming down with the Flu and my 5-month old had a positive flu test from her pediatrician so I contacted Kari to begin homeopathic care. After following her prescribed remedy (Gelsemium) my fever immediately went down and I was able to rest comfortable. I continued dosing until I had no more symptoms.
At 5-months old my daughter was running fever (99.7) consistently for several hours. She had a runny nose and was just not herself. I had Hyland's Tiny Cold Tablets on hand so I followed the instructions for dosing and gave them to her. We called the pediatrician and got an appointment but by the time we got there her fever was already gone and she was back to herself. She tested positive for the flu and we were offered Tamaflu, however, even my pediatrician said she wouldn't give it to her at such a young age. This homeopathic combination of several remedies really helped lessen the symptoms of the flu."
Mother and Baby, Louisiana, USA
March 2016
Influenza - Successful Recovery and Prevention In a Family
"When we returned from Mexico, my youngest child, promptly got sick a couple of days later. Fever, throwing up, and generally unhappy. I dosed everyone else with Arsenicum album, based on the tip you gave me awhile back. NO ONE ELSE GOT SICK. Way cool! THEN, this past Sunday, I had been visiting some hospitals, and when I came home, I started feeling really sick. My stomach became very tender and swollen, and I felt like I was going to throw up. So I dosed myself with Arsenicum album and went to lie down. Within 45 minutes, I was back to normal. Everyone else in the house got a dose of Arsenicum, EXCEPT my husband -- who woke up in the night with terrible diarrhea and was sick for the next day. Since that time, not one other person has gotten sick. I did feel like I was coming down with it again a couple of days later, so I took a chance and dosed myself again -- symptoms went away, and I'm fine.
I cannot tell you how AWESOME this is. The stomach bug is the one thing that I've never really had any success preventing. Thank you, thank you, thank you! You saved our Christmas break!!"
Mother of 3, Oklahoma, USA
January 2017
Lymph Node Swelling and High Fever
"Kari is a gifted and caring homeopath. My 11 year old came down with a sudden high fever of 104.5 over the weekend along with lymph node swelling in the neck, which was initially suspected to be Mononucleosis. Over the weekend I had no choice but to administer Motrin, which brought on a bad cough and the high fever of 104.5 every 6 hours. On Monday morning, I contacted Kari who responded promptly with the right remedy and worked with me throughout the day until the fever broke. When it returned again in the evening she broke it again with a different remedy that was indicated based on the new symptoms. During the first day and night when things were rough, she was in constant contact via email and phone to support us. On Tuesday, my daughter's fever was gone. Kari started my daughter on what she thought to be my daughter's constitutional remedy based on her strong emotional symptoms, and this cured both the cough and the rash that accompanied the fever in a couple of days. My daughter's blood test for mono came back negative. However the viral infection was quite a strong one, and without Kari's great homeopathic insight and support, it could dragged on for a couple of weeks. Kari put my daughter back on her feet in a couple of days with the right remedies given at the right time.
Although we came to Kari for acute care for short duration, she has been very caring. She looked beyond the current acute and suggested what my daughter may need down the line based on her current emotional symptoms. She shared very good information on testing for vitamin deficiencies and addressing them. I will definitely use Kari again for my family and highly recommend her."
Mom of 11 year old girl in East Bay, CA, USA
"Seemingly out of the blue, I got up one morning to find a few spots of hives on my arms. Within a few hours, they spread all over my body. Using the book Kari recommended, we found the remedy that fit my symptoms best, and within 24 hours, the hives were completely gone.
During the hives episode, I was also dealing with a bad sore throat, but over the next few days, it decreased in severity. A week after the hives, the sore throat flared up again, and I was diagnosed with strep throat. A couple remedies cleaned up the strep within about 4-5 days.
The day after I was diagnosed with strep, my ear drum ruptured as a result of an ear infection, which was a side effect of the strep infection. After a couple remedies and nearly two weeks during which my ear was constantly draining blood and puss, we discovered that I also had mastoiditis. To this point, my symptoms had hardly improved. However, once we determined that the root problem was mastoiditis, she worked me through a few more remedies that slowly but surely pushed the infection out and healed the ear drum. By the end of about 2 months, the drainage was completely gone and within 3 months the ear drum healed.
It was a blessing to have Kari's determination and insight to help me through strep, an ear infection with a rupture, and mastoiditis. I would not have been able to be antibiotic-free if she hadn't been there along-side me the whole time. Kari was faithful to the end even when it was her off time (over Christmas)!
Amber, 16 year old teenager, Illinois, USA
"This is the first 3 days out of 4 in the first week of

taking zero pain med

s which is the first

since early 2013

!"

Adult on daily migraine prescriptions for 3+ years, California, USA

Mononucleosis Recovery In Teenage Girl With Homeopathy

"My 16 yr old daughter was diagnosed with mononucleosis. She was very tired, had an extreme sore throat and could not eat. After a lengthy and detailed phone consultation, Kari J. Kindem, Classical Homeopath provided thorough instructions as well as homeopathic remedies and vitamins which healed my daughter within 6 weeks, with little interruption to her studies.

Kari takes the time to fully understand her person's character, physical attributes, lifestyle as well as medical history, to determine the underlying cause of the illness and to provide an appropriate action plan. She is always available to answer questions and deal with any setbacks.

During care, my daughter developed a common cold and Kari adjusted the remedy to deal with this immediate issue. She now feels fabulous and is continuing to strengthen her immune system. I would highly recommend Kari to anyone seeking homeopathic care for mononucleosis. We did so from another country, and another time zone."

Maria, Ontario, Canada

Mother of A Boy With Autism About His Recovery

"He is 7 today! We wanted to thank you for the magnificent strides he's made this past year under your care. Since turning two, his birthdays have been somewhat difficult with the underlying fear for and disappointment in his development. This week, he worked four puzzles simultaneously! The gift of improving concentration! We are so grateful that he continues to come out of his shell. This is the first birthday during which we felt like he was a participant. Thank you! You are an amazing answer to years of desperate prayers. You put the Happy in this Birthday.

Page, Alabama, USA

"I'm very thankful for your care and support for our daughter and me and family. She has made progress. Personally for me, I know I couldn't of make it through certain situations without your support and guidance. Thank you, thank you!!! I really appreciate you Kari! You got me through my toughest times."

Mom of a 4 year old girl diagnosed with autism, California, USA

Mother Of A Child With Autism Talks About Her Experience With Homeopathy

"I am thankful for all that I have learned through this process with you. Thank you for your time and constant effort to try and figure it out!"

Natasha, Milpitas, CA, USA

Mother Of A Child With Autism Talks About His Success In Disneyland

"He is thriving in Disney World! Riding roller coasters and big rides, engaged, laughing, loving the monorail, trying new things, waiting in line with grace, and so well behaved. We are so happy! We even rode "It's a Small World," and he did so well! He would have screamed at the high pitched, looped song a year ago. Enjoyed it this year. He sat for a thirty minute portrait drawing this afternoon. He is taking an interest in things. The strides he has made since we were here a year ago are so obvious - and absolutely amazing. This is the happiest trip we have ever had. Because of you. Thank you, thank you, thank you!!!

Mother of boy with Autism, Alabama USA.

Mother Of A School Aged Child Talks About Her and Her Son's Homeopathic Care Over Several Years

"We worked with Kari for many years. When we began, we were seeking support for our son and for myself. I have a chronic autoimmune skin condition, like the result of a vaccine injury, and my son experienced extreme behaviors and sleep problems from a very young age. Kari worked with us very closely. My chronic condition did not flare up or become worse, even with going off prescription medications. My son had improvements as well, and if something stopped working, Kari was attentive and suggested changes right away.

Over time, as Kari got to know us, she also offered suggestions for helpful remedies for my husband and even my father, who suffered from dementia symptoms. She recognized the impact of family and life stress, and addressed situations holistically. She often had helpful suggestions around diet and other natural ways to support the immune system.

Kari is immensely responsive; she replies quickly to messages, and always has a plan for back-up and acute care if she is going to be away. I have frequently recommended her to others and will continue to do so. We are grateful for her flexibility and support for so many years!"

Professional Mom working in Autism Care, Maine, USA.

Mother Of A Teenage Son with OCD and Intrusive Thoughts

"I have sincerely enjoyed working with you. I appreciate how devoted you are to your patients! I felt like you were by my side every step of the journey. Thank you!!"

Mom of Teenage Son with OCD and Intrusive Thoughts

Mother Of A Teenager With Gardasil Vaccine Injury

"There are no words to appropriately express my gratitude for your presence in our lives. I will forever be thankful for the knowledge, care and dedication you have given my family. I will always look back at 2017 as a turning point in our lives. Thank you from the bottom of my heart for your expertise, care and support."

Professional Mother of 4, Washington, USA

Mother Of Four Talks About Her and Her Children's Homeopathic Care

"Thank you so much for your devotion to our family's healing. I will be forever grateful. I am also grateful for the acute knowledge I've gained from you as well. I feel more equipped to help acutes that come up. I've learned so much and so appreciative of your help. I am so much better now that my kids are doing better. It is like a huge weight has been lifted. I couldn't have survived such a dark time without you. I feel more powerful in that I have remedies and knowledge to use when we have a bumps in the road. I could never thank you enough for that. You have a wonderful gift and I thank you for sharing it. "

Homeschooling Mom of 4, Nebraska, USA

Mother Talks About Bad Dandruff Cleared with Homeopathy

"While working through an antibiotic rebalancing cycle cycle with Kari J. Kindem, my 15 year old daughter developed excessive dandruff. This was a positive sign of yeast detoxing through her scalp. There was so much of it that I thought it would take forever to go away. However, with just the right remedy prescribed, the cycle is complete and the dandruff is gone! Not only is her hair clear but more importantly, this means the yeast has finally been cleared out of her system!

Mother of six, Jerusalem, Israel

Mother of Two Talks About Her and Her Children's Homeopathic Care

"I want to thank you so much for all of your support and hard work. I have learned so much from you. Thank you again for everything you have done for us."

Mother of 2, Minnesota, USA

Mother of Two Talks About Homeopathy and Empowerment

"I just want to say that you have changed my life. You have educated me, challenged me and most importantly empowered me and my family. I still struggle with some fears of illness but I have also gained the confidence to assess a situation and feel as though I can handle it instead of looking solely to allopath to solve an issue. I hope your clients show you the appreciation and recognition you deserve.

I plan to stay on this road to wellness. I have a whole new perspective after working with you. I just cannot express my gratitude for the support and knowledge you have shared while I have worked with you. I am going to keep moving forward when it comes to my health and that of my family.

A lot your work involves changing perspectives and habits that challenge mainstream approaches to health and wellness. But you are changing lives and educating others which so important. Your passion and dedication shines through in what you have chosen to do. And most importantly, you have a big heart and a kind spirit."

Alana, Mother of 2, Maryland, USA

Mother of Two Talks About Her Homeopathic Care and Healing Journey

"I feel such gratitude for Kari and homeopathy in assisting with my healing process. I have found homeopathy to be the most effective, powerful, holistic and spiritually healing of all medicines. I called Kari 11 months ago with Adrenal Fatigue. I had been seeing a naturopath for 6 months, with minor improvements.

I was over the worst of the adrenal fatigue when I contacted Kari (I was bedridden before), but I still had low energy, sleep issues, anxiety, heart palpitations, much sadness and weeping. I felt like I still had a long way to go. I also wanted to get rid of the 4 mercury fillings in my teeth and do a gentle rebalancing cycle.

Kari is so good at what she does. She understands health and healing like no one else I've come across. She put me on supplements to support my endocrine system and general health. She put me on a constitutional homeopathic remedy and told me to keep track of my mood, energy, symptoms, etc. I was blown away by the beauty and effectiveness of the homeopathic remedies. I was very hopeful at first, but a little skeptical at how much those little bitty pills in water dosing could really help me. I started having gradual improvements in my energy, mood and sleep. I feel great now and enjoy hiking, cooking and just started to learn Taiko drumming. I'm sold on the power of homeopathy.

Every aspect of my health and being have improved. I'm back in action and able to live the busy life of a homeschooling mom. The trick, now, is remembering to take care of myself and nourish my inner being so that I stay healthy. I thank Kari for getting me to this place! "

Lori, Homeschooling Mom of 2, California, USA

Mother of Two Talks About Her Homeopathic Care

"I have Asperger's, Fibromyalgia and have had multiple health issues my entire life. As part of my son's homeopathic care, Kari placed me on a basic remedy for energy and well-being. Already over about 2 months, I literally feel better then I have in my entire remembered life. I have Energy! And more importantly for my kids anyway, I have patience. I can't wait to see what the rest of this program does for me and my family!

Mother age 36 of 2, ages 11 and 12, Florida, USA

Mother of Two Talks About Her Family's Homeopathic Care

"Kari is the type of family homeopath we have always wanted. She is quick to respond to our acute cases and has been right on target in prescribing remedies for our entire family. Kari was instrumental in helping my baby (as well as myself, my husband and our 4 year old) recover from influenza. We are so grateful for her wisdom, support and care and happily recommend her to anyone in need of an excellent homeopath!"

Kalea, Mother of 2, Oregon, USA

Mother of Two Preschoolers with Frequent Acutes

"We are very blessed to be working with Kari. She is everything a parent would ever want in a healer. She cares and takes the time beyond anyone I have ever seen!!!! I no longer have to guess what remedy my son is supposed to be on...no longer have to guess when to dose...no longer have to guess if what we are seeing on the remedy is a good thing and why and what may happen next...she explains it all!!"

Mother of 2, Maryland, USA"

Mother and of Three and School Teacher About Her Family's Care

"I am extremely grateful to work with you. I appreciate your knowledge, understanding, caring, and kindness. Thank you for always listening and finding, making the space and time for my family when we need your care."

School teacher and Mother of three, Wisconsin, USA

Mother of Three Talks About Her Family's Care

"I am truly thankful for all your help with our family. I have learned, and continue to learn so much from you!"

Homeschooling Christian family of 5, all treated with homeopathy, Michigan, USA

Mother of Three Talks About Her Family's Care

"I'm so grateful to have met you and thank you for all the emotional support and personal connection I've had with you."

Mother of three, Pleasanton, CA, USA

Mother of Four Talks About Her Family's Care

"We appreciate your guidance and how quickly you respond and help us in our illnesses! We have been truly blessed by you!"

Homeschooling Mom of 6 - all treated with homeopathy, Wisconsin, USA

Mother of Seven Homeschooled Kids Talks About Her Recovery From Insomnia!

"Taking Coffea 200C at bedtime has given me the best sleep I've had in the past few years. Even if I wake up, there is no restlessness, I just fall right back into a peaceful sleep. I am having dreams again also. I wake in the morning refreshed and ready to go!"

Jan, Homeschooling mom of 7, Nebraska, USA

Mother of Seven Home Schooled Children Talks About Her Homeopathic Care

"What a blessing you have been to our family! So much has happened and changed in our lives since Kari J. Kindem has been a part of our family both mentally and physically especially all the water bottles with spoons poking out all over the house. We are all indebted to you for all the wisdom, knowledge, time, and energy that you have blessed us with!

Thank you so much again for all of your tender care for our family. I am forever grateful for homeopathy and what it has done for us and look forward to seeing how it continues to change our lives and the lives around us. I don't think there is a week that goes by that we aren't helping someone out with a remedy in one way or another. What a blessing.

May God richly bless you with wisdom as you continue to reach out to all who are in need!"

Lisa, Mother of 7 Homeschooled Kids, Illinois, USA

Mother of Seven Home Schooled Children Talks Her Own Care

"Kari has done amazing things for my life and for my family over the last 4 years! I came to her 4 years ago very weak and fragile after suffering with a chronic bowel disorder for two years prior not knowing what to do or where to go next. She was very gentle, kind, and patient with me. She worked with me little by little with remedies, supplements, persistence, and encouragement!

Kari never gave up on me! She was my hope when I didn't think I had a chance; my biggest cheerleader! Slowly but surely, over 3 years we were able to get to the point where I felt stronger and confident to say that I could function well enough to make it on my own. Homeopathy took me to a level of healing that I could NOT get with diet, doctors or other natural health providers alone. Kari explained everything she did and why she was doing it, and she was able to convey with the simplest terms through analogies.

It has almost been a year since Kari and I finished my program with her, and I can most confidently say that it has been well worth every bit of time and money that was invested. I have continued to grow stronger and healthier and in fact, am even training for a half marathon this fall. I still have to be careful with my diet, but am able to do whatever I want to without struggling physically.

This would not even be possible if it weren't for Kari's tenacious and determined spirit for making me well again. I am so grateful for the work she does and continues to do! Thank you friend! You have forever changed my life and my families' for the better!

Mom of 7 Homeschooled Children, USA

Mother Of Six Talks About Acute Care

"Kari accurately assessed my eight year old's personality after meeting him only once via skype and hearing a short description of his personality. After taking his newly prescribed constitutional remedy daily for only a couple of weeks we noticed some amazing improvements. For starters, he's freaking out less about germs. He had taken to washing his glasses, watch, water bottle, and other personal items every single day after school but he stopped soon after starting the remedy. He also told me that he's concentrating better in school and as a result, learning more. And third, he stopped having his occasional loud crying tantrums which is a huge relief. He would cry for an hour straight, getting louder and louder, kicking things in anger. As a matter of fact, yesterday for the first time I did notice a tantrum starting.

But it stopped about two minutes after it started and he was able to calm himself and move on! And in case anyone might have thought all this was a coincidence, he stopped taking it for a few days and told me that he wasn't learning as well in school. He now keeps it near his bed and takes it every morning religiously!"

Rochel, Mother of 6, Jerusalem, Israel December 2020

Mother Of A Vaccine Injured Child with A History Of Seizures

"I wanted to thank you Kari for your dedication and love caring for people. I felt so much better talking to you and happier that someone believes me."

Mother of 2, New Jersey, USA, 2019

Mother Of A Vaccine Injured Son With Autism Talks About Her Own Health Improvements

"My family keeps commenting on how different, happier, calmer I am than a year ago; that I look better; and that it's obvious I feel better. Our son's difficulties brought us to you, and you are restoring him - but, you also saved my life. I felt so poorly, was in such discomfort, was increasingly withdrawn, and my body was overly sensitive and not in good shape. The week before Christmas 2017, I was rushed to the ER and no cause could be found. The abdominal pain, vomiting, and migraines were so bad I was on a morphine drip. Following, I did everything I could think of to get healthy, but the vomiting, migraines, fatigue, and anxiety continued. It felt hopeless, especially combined with the stress of our son's difficulties. Until you! Thank you! You have been - and are - such a blessing to this family!"

Mother of 5 Year Old Son with Autism, Georgia, USA

Mother Talks About Vaccine Dangers

"Thank you so much for all of your help making me aware of vaccine dangers! I really appreciate it more than I can ever express!!!

Professional Mom of 1, Louisiana, USA

Mother with Adrenal Fatigue, Depression and Fibromyalgia

"My heart always feels lifted up, hopeful and reenergized when I'm working with you. You are an amazing woman and Homeopathic Practitioner and I am always learning from you. Thank you.

J.J., California, USA

Mother With Autoimmune Thyroid and Hypothyroidism

"Kari Kindem is truly a blessing. I was on the verge of being diagnosed with an auto-immune disorder hypothyroidism from primary care doctor. I could never get my thyroid numbers stable. I had tried a number of things, but still was not satisfied or successful in my quest for better health and wellness. Time and the doctor seemed to be pushing me toward what i did not want to manage or deal with. My body's systems seem to be working against each other. Stress and environmental toxins were working against me.

I had tried homoeopathy for simple things like a headache, fever, upset stomach. Which worked well with my limited knowledge. One day while doing research on Youtube, I came across videos concerning homeopathy and how it could reset and rebalance the body's systems. I was intrigued and fascinated with what I heard and read. It is possible to support the body without a million supplements and side effects.

So much so, I found her website. I read through it for about a week before I contacted her. I contacted her for a consultation. After 1 conversation, I was blown away. She understood me, she understood my issues, she mapped out a plan that was doable. From that consultation my greatest take away, was - she is a "Wellness Genius."

Her knowledge, skills, abilities, and expertise was amazing. I knew that she could help me, solve the problem and get my life on track to avoid a nightmare of the symptoms mentioned along with the lack of energy, brain fog, hormonal symptoms, adrenal fatigue, mystery weight gain along with sleepless nights.

After 6 months after working with Kari, I got my life back. I completed the birth control and vaccination rebalancing cycle protocol. All of my symptoms are gone, I have lost weight, I sleep through the night, no more energy issues, and I have a balanced endocrine system. I can handle my daily life with energy, clarity, strength and not thyroid medicine.

This is the best investment I have in my health care, and I am very thankful I did."

Lori, Pennsylvania, USA, Fall 2020.

Natural Fertility Program and Birth Control Detox Success!

"Thank you so much for helping me conceive my little boy. He is PERFECT!

I (like many others) spent basically my whole adult life worried about an unplanned pregnancy. Over the course of 17+years I was on every form of birth control imaginable - the pill, the ring and 2 IUD's. When I didn't get pregnant after having my IUD removed, I ran across Kari's website but didn't reach out hoping I would conceive on my own.

I was referred to a fertility clinic by my OBGYN for "unexplained infertility" after trying for 9 months on my own. When I say I tried.. I TRIED. Ovulation strips and supplements and every ovulation tracking app and gadget I ran across. My periods and labs were "perfect" but still no baby. Finally, I ran back across Kari's website (I remember the site because of the bright pink background) and decided to reach out because I was looking for a natural and holistic approach to conceiving.

At first, I was disappointed that Kari suggest we NOT try for the 3 months of the rebalancing cycle but I believed in the process and agreed. Spoiler alert - I got pregnant with my super baby IMMEDIATELY after completing the Birth Control Detox Program at 35 years old!

I am so happy I decided to wait for my body to be 100% rid of the birth control toxins. At the time I had no idea what complications could arise from conceiving with so many toxins running through my system.

Not only was I able to conceive immediately but I had The EASIEST pregnancy I've ever heard of - NO Sickness/Nausea, reflux/heartburn, hemorrhoids, stretch marks…NOTHING! The birth was easier than the pregnancy - 100% natural, no drugs or interventions. Six hours after my water broke I caught my son myself in the birth pool - he was even born breech!

I highly suggest working with Kari because she is SO knowledgeable at what she does. Do the work, don't give up hope and it WILL pay off. Sending light, love and baby dust to all!

Allison, new mom at age 35, Texas, USA February 2021.

PANDAS In A Boy With OCD And Rage

"Thank you Kari for all that you have done for our family. Even though I'm always looking for something in him, our life is MUCH more peaceful .

We can navigate through our days with much less stress, I am able to leave the kids and not worry as much. He is able to recognize when he is getting sick as well as treat himself when I'm not around. I prayed this day would come. I'm still reluctant to say he is "cured" because it doesn't seem real most days that this nightmare is behind us.

I hope and pray it stays this way. You have talked me down so many times in my depth of despair. You told me you would save my child and you did. I pray for all those suffering from this disease find their way to homeopathy. No words will ever be enough. May God Bless you and your family always."

Gina, professional Mother of 2, Canada

PANDAS Progress in Boy, Age 9 with Angry Outbursts

"He came to work with me over his lunch today and worked with four kindergarten children with behaviors. He was extremely patient, taught them how to make paper airplanes. He helped each one of them and went step by step. He loved it and they loved it. It was a big moment for me. This was my boy! Was truly wonderful! Thank you Kari!!!"

Mother of Two, Canada

Post Surgery Recovery Speed for Football Athlete

"He's doing quite well. So much so that at his last check up last week, his doctor estimates he is 3 - 4 weeks ahead of schedule with his recovery. He was very good about following your instructions and I've got to believe it had something to do with it. Thanks for all your help."

Father about his son, a Division I Football Player, Florida, USA

Preschool Recovers Quickly From Ear Infection with Homeopathy

"Just wanted to update you on our daughter. It just so happened that we had her 3 year old wellness appointment scheduled the same day that I emailed you about her crankiness. Come to find out she had a double ear infection. The doctor prescribed antibiotics but we treated her with the Pulsatilla and garlic ear oil instead. She was acting way better within 2 doses of Pulsatilla. She's completely back to herself, sleeping great, in her own bed all night!

Mom of Preschooler, Louisiana, USA

Rheumatoid Arthritis in Middle Aged Woman

"Kari is a wonderful practitioner, and I feel very blessed to have her as our homeopath. While she had made it clear from the beginning that it was going to be a long road to recovery, I am encouraged and thankful that I and my daughter are doing much better. I have a lot of confidence in Kari's skills and commitment. She is very compassionate as well. So much so, that I have referred my childhood friend, who is very ill to her."

Marie, Huntington, NY, USA

Swine Flu Recovery in a Toddler

"At 18 months of age, our son contracted H1N1 (swine) flu from my wife, who was exposed to an infected co-worker. His onset of symptoms was rapid and included significant lethargy, a slight cough, and fever. Once his illness was confirmed by lab test to be H1N1, we contacted Kari for acute care. Apart from being an excellent listener, she patiently took the time to provide us with detailed instructions on how to prepare and dose all remedies. At the height of his sickness, our son's fever reached 103.4°F. Within 40 minutes of administering the appropriate remedy, his fever went down to 100°F and never spiked upward again. The next day, fever was gone and our little boy was back to acting like his normal energetic self again; we could hardly believe it! The nurse practitioner at our pediatrician's office told us we could expect his symptoms to persist, essentially unabated, for a week up to as much as 10 days. While a slight cough and mild lethargy lingered for another 72 hours, all outward signs of illness were gone in five days.

We credit our son's speedy recovery to Kari's skillful practice of homeopathy. In addition, her thoughtful daily correspondence via e-mail really put our minds at ease. The next time any member of our family is sick, we will call on Kari with the confidence of knowing she will do everything in her power to heal what ails them."

Devin, Richmond, VA, USA

Strep Throat Recovery With Homeopathy, Girl age 8

"I called Kari after my daughter had a gone through two rounds of antibiotics to get rid of strep throat. She was still having joint pain, headaches and stomach issues and her doctor had recommended an infection specialist and penicillin. I really didn't feel comfortable doing yet another antibiotic, so I contacted Kari to see what other options were available. I was completely new to homeopathy, but had a neighbor who had spoken highly of it so I thought I would give it a try.

Kari was really good about explaining the benefits and we got her in her first remedy. Within a few days my daughter's symptoms improved! There was definitely some ups and downs, but Kari was wonderful "talking me off the ledge" and I am so glad we stuck with it. Just a month later and she is doing really well and I feel good about her homeopathic care. I know I have a lot to learn, but I am glad Kari was there to help guide us in our first experience with homeopathy!"

Mother of 2, Texas, USA

Vaccine Injured Toddler's Fast Improvements With Homeopathy

"Just to give you an update on his cognitive progress: He's done so well that they are retesting him next week to probably graduate him out of the physical therapy program. He was supposed to be in it for 6 months and we're less than 3 months in. That's a huge homeopathic win for us!!!

Mom of Vaccine Injured Toddler, Florida, USA

Vaccine Injury After Gardasil, Female Age 20

"I've been using homeopathy for the past few years for acute settings in my family, however I needed more assistance and guidance with helping my daughter with her anxiety. Teodora is a 20 years orld and she was fully vaccinated (prior to learning about homeopathy) She had anxiety, panic attacks, OCD, dysmenorrhea, insomnia, dizziness. After a consultation with Kari J. Kindem, CFHom we started the protocol for Gardasil rebalancing cycle, and I'm glad we did!

Within six weeks on the protocol and supplements recommended I saw tremendous change in my daughter. Her insomnia has completely gone, her menstrual cycle has improved (no cramps and blood clots), her anxiety and OCD has improved and she is able to handle stress much better.

Kari has been so helpful throughout this process not just with homeopathy, but for my emotional support as well I am forever grateful for all her help and for sure will stay in contact for any further assistance needed."

Mom of 2 adult daughters, New York, USA

Vaccine Injury After Gardasil In Teenage Male Age 17 Recovered With Homeopathy

"I appreciate all the support you have given me, my son and daughter this past year. You have gone above and beyond any care taker I have ever worked with. I will forever be grateful for all you have done."

Christie, Mom of 4, Washington, USA

Vaccine Injury After RhoGAM Injections in 6 month Old Baby Girl

"I came to Kari J. Kindem, CFHom because she was recommended by a friend when our infant daughter was suffering with heartbreaking tummy and sleep troubles -- silent reflux which put her in constant discomfort, grunting/complaining much of the day, sour bowel movements, restlessness and sleep issues, tremendous sensitivity and a ton of fear. These things our pediatrician assured us she would outgrow, but I absolutely knew this was not normal and that we needed to find help for our little one.

I am so happy and grateful to say that Kari's work has helped us so much-- our daughter has made so much progress and is feeling much better! In a very short period of time we saw improvements which were heartening, and now we have days during which she is calm and smiling the vast majority of the day. We have even had people comment on what a happy and wonderful baby she is. This is because she is so much more comfortable in her little body, thanks to Kari.

Kari knows what she is doing! We didn't immunize our daughter but Kari kept saying "Are you sure? Did you give her any vaccines? This sounds like aluminum toxicity." but we truly didn't. Well, as it turns out...the RhoGAM shots I was given, because of my RH negative blood type, were full of aluminum. Once we started to rebalancing cycle the aluminum, our little angel started to feel better consistently. Let this be a guiding light to avoid that shot at all costs and trust your intuition. If your pediatrician is claiming it's "normal" for your child to be in pain or discomfort, let your heart inform your decisions. And, when you do Kari will be there to back you up. It is never "normal" to be in constant discomfort.

I am so grateful we found Kari and will forever be thankful for the difference she has made for our family."

Chelsea, Mother of the Baby Girl, Texas, USA

Vaccine Injury Prevention Program For Middle School Boy For Required School Shots

"I am a huge proponent of homeopathy - I have been using it for myself and children for the past 7 years. My son's and I have some existing health issues and so I was extremely concerned about needing to vaccinate my 12 year old son for school. We had already followed the vaccine schedule (prior to learning about homeopathy) and did not realize that a lot of their health issues were due to those vaccines. You can imagine my concern in exposing them to even more vaccines. Luckily, I found them through a friend whom had worked with an immune boosting protocol.

We followed the protocol that she gave us, which was extremely comprehensive for his 2 vaccines - Menactra for Meningitis and Adacel for TDaP. He has not experienced any negative side effects at this point and he received the vaccines 2-3 months ago. We are now starting the vaccine injury rebalancing cycle protocol for the previous vaccines and will also do several other rebalancing cycle protocols including ones for antibiotics and steroids (used for asthma caused by the vaccines). I cannot thank Kari enough for providing the solution I have been looking for for years!

Michele, Mom of 2, Pennsylvania, USA October 2019

Vaccine Injury Prevention Program For Nursing Student Required To Get MMR

During the last few months, we have worked with Kari to (among other things) prepare and support my daughter, a nursing student, through mandatory vaccination for MMR. Kari appropriately cautioned her to seek every possible alternative to receiving the vaccine, though unfortunately that was not possible. Kari then dedicated a tremendous amount of knowledge, energy and experience into putting together a comprehensive and individualized protocol for my daughter to follow pre and post-vaccination that aimed at minimizing the risks inherent in vaccination, while maximizing her body's ability to detox.

As a result, my daughter has not experienced any negative side effects at this point, a huge relief to me. It is very apparent that Kari cares a great deal for the well-being of her clients including myself and my daughter.

I really appreciate that she will take the time necessary to ask the right questions to get the right information that she will use to get to the root cause of symptoms we are experiencing. In my experience as both a nurse and a patient, that is exceptional! Her knowledge is outstanding and we are grateful for her work.

Mother of nursing student, New Jersey, USA. May 2019.

Vaccine Injury Prevention Program For Practitioners

"I recently completed the VIP course given by Kari Kindem, and I have to say I was very impressed. The protocol she developed is incredibly well researched and thorough. I truly believe it covers all the bases in regards to healing the damage that vaccines can inflict on the human body.

As a Homeopath, my hope is that my clients will choose to avoid vaccination whenever possible. However if they choose to or are forced to do so, I feel much more confident that I can help them mitigate a serious injury if this program is implemented correctly.

I feel that I have a very valuable service that I can provide for my clients during these challenging times. I highly recommend that you learn this program and teach your clients how to use it if the need arises."

Elena Pollard, Homeopathic Practitioner, Colorado, CO November 2020

Viral Meningitis and Pneumonia Recovery In An Adult Male

"We love homeopathy, and we love Kari J. Kindem! This past summer my husband had a rather long acute illness. He was ill with viral meningitis and pneumonia that lasted for almost two months. He missed 5 entire weeks of work. We worked closely with the medical doctors throughout the illness, and they were great, but there was not much they could do for us but offer Motrin/Tylenol for the fever, which was a whopping 104 degrees and lasted for about 12-14 days.

Over the past 5 to 7 years, I have used homeopathy to treat a countless number of things, and it has been such a blessing in our life. We could never have gotten through this really difficult case though, without the expertise help of Kari J. Kindem. We engaged Kari's help early in my husband's illness and she worked closely with us throughout the illness until we got him stabilized, which was about 6 weeks.

She was intensely engaged with us and prescribed remedies as his symptoms progressed and changed. She was such a support not only regarding homeopathy, but was also a great emotional support for me as I took care of my husband. I truly believe that we were able to avoid antibiotics and a hospital stay (both of which the doctors offered) because of homeopathy.

Our infectious disease doctor was amazed at how well he recovered, for how sick he was. I don't doubt for a minute it was because of homeopathy and some great nursing care! Thanks so much Kari!"

Becky, wife and home schooling mother, Nebraska, USA

Whiplash Recovery After and Automobile Accident With Homeopathy

"Both Arnica and Rhus Tox did amazingly with my whip lash symptoms and I am so very grateful!"

Homeschooling Christian Mom of 7, Illinois, USA

Woman With Anxiety And Her Baby Son, Both Recovered with Homeopathy

"After witnessing the amazing healing power of these remedies and the dosing scheme I really feel I may be better prepared to have a healthier child this time around. I think removing my amalgams detoxing and supporting liver on these remedies has helped. This is the first month in my life where I have been remedy free and yet do not feel terrible. I definitely give credit to this system. It has helped me and Ananth a lot. We are complex cases and have ways to go but I am glad we started this when we did.

I am thankful to you for your support and help. You put me also on remedies since you believed in healing the mother baby cohort. This homeopathic care has helped my anxiety a lot and has improved my ability to function on a day to day basis. I find it amazing that you were able to respond so promptly in spite of your busy schedule. I learnt a lot in the past few years thanks to you!"

Subha and Ananth, California, USA

Woman with Anxiety and Her Preschool Daughter with Pyrroluria Vaccine Injury, Recovered with Homeopathy

"I first contacted Kari because my (then) 4 year old daughter had pyrrole levels of 111, (yes, one HUNDRED and eleven), was vaccine damaged, sleeping very poorly, caught relentless colds, had digestive issues and food sensitivities and her stress and anxiety levels were through the roof from previous trauma.

Within several months of taking the homoeopathic prescriptions and supplemental recommendations from Kari, in combination with further dietary and lifestyle changes (including withdrawing her from the kindergarten she was attending at the time), my daughter's pyrrole levels plummeted to only 17. That's an incredible result in such a short period of time.

Once these levels stabilized, Kari progressed to detoxifying my daughter's system from the 6-in-1 vaccine she received at 2 months of age (no further vaccinations were ever given as the damage was noticed immediately). This was also successful. Although still working on healing her digestive system, my (now) 5 year old daughter sleeps well, is thriving at her new school, and is outgoing, confident and above all, happy and healthy!

Kari went above and beyond to support both myself and my daughter through this very difficult period, and despite us both needing an incredibly high level of support at the time, Kari persisted and the results speak for themselves. Thank you Kari, for your extensive (and ever-increasing) knowledge, care, support and counsel. You will certainly remain our homoeopath for a long time to come.

Mom of 1, Australia

Woman With Eating Disorder and Severe Adrenal Fatigue Recovered with Homeopathy

"

Just wanted to touch base and send you a little on my story. I am continuing to do well...managing stress better than I ever have, and I am getting better at making decisions for me, regardless of what others may have to say - respectfully of course, but this is my choice for me, and I have to do what is healthy and right for my body, mind, and soul.

I look back on my journey to homeopathy from the very first time I contacted you, in desperate need of acute care for a badly injured thumb. Looking back, truth be told, I shouldn't have even been continuing to train with it, but I was desperate. What I didn't realize was just how desperate I was for other needs as well.

I had always had an interest in homeopathy, but lacked the knowledge and guidance to give it a legitimate try in a skilled way that would maximize effectiveness. The improvement I saw in the first few days of that acute care, was nothing short of remarkable, and I knew I had to dig deeper into homeopathy.

Signing up for chronic care has made a tremendous difference in my life. I was in a spiral of eating disorder, anxiety, constant, unmanageable feelings of stress, depression, and people pleasing behaviors. I obsessed over, and worried about every little thing until it made me physically ill. I sought perfection, and nothing was ever good enough. Sure I appeared driven and detail minded on the outside, to those who didn't know me extremely well, but it was miserable and unhealthy. I averaged 2-3 hours of sleep many nights, and my systems were all out of whack. I had wrecked my adrenals and my body so badly, I was constantly cold, achy, ravenously hungry. My hypoglycemia acted up almost daily, and I hadn't had a menstrual cycle in almost a year, or a normal cycle in two years. It seemed like I was always getting sick, coming down with any cold or bug that was going around.

Six months after beginning chronic care, I was a completely different person. I have achieved a great balance in my life, and I am able to focus on what I need, and what is healthy. I am eating a healthy diet, I am recreationally active in ways that I find fulfilling and enjoyable without pushing my body past it's breaking point. I manage stress, I don't sweat the small stuff, and I don't try to please everyone. I do the very best I can, and I am proud of that, even though I am far from perfect, and even when I mess up. It no longer consumes me. I relax more, and I sleep 6-8 hours + consistently. I am able to take leisure time, without letting my mind, or anxiety run wild. I have finally been able to find the peace and courage to let go of some things that aren't right for me, and pick up some things I never felt I could do before. I feel very happy and healthy, and to you I am forever grateful.

I'm sure I will be contacting you in the future as needs arise acutes, when I decide to start thinking about starting a family, etc. and I will certainly send my loved ones, or really anyone your way. Thank you for your kindness, support, and guidance through this process. It has changed my life."

Lauren, California, USA

"You too are one of the most kind compassionate, caring individuals I have come across. Thanks a million for everything you had done!"

Sandra, New Jersey, USA