Giardia, Giardiasis Parasite Infection and Homeopathy
Homeopathic remedies are a safe and effective treatment for fast recovery from Giardia (Giardiasis) infections.
Contact us to learn more!
Click Here to Buy Remedies and Supplements from Online Store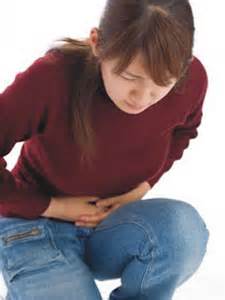 What is A Giardia Parasite Infection (Giardiasis?)
A giardia infection is of the small intestinal and is caused by the microscopic parasite called giardia lamblia. Giardia infections are the most common parasitic infection in humans. Giardiasis spreads through contact with infected people. Pet dogs and cats also frequently contract giardia. You can also get giardiasis by eating contaminated food or drinking contaminated water. Giardia can be found all over the world but itís more common in overcrowded areas without good sanitation.
How Is Giardia Spread?
A person contracts the infection from taking food and water contaminated with the infected feces of human or animals. Close contact with person with giardia infection can also lead to transmission of the infection. Giardiasis is more common in rural areas or areas where sanitation methods are low.
Once a person or animal (for example, cats, dogs, cattle, deer, and beavers) has been infected with giardia, the parasite lives in the intestines and is passed in feces. Giardia are found in both animal and human feces. Giardia also thrive in contaminated food, water and soil. They can survive outside a host for long periods of time. Accidentally consuming these parasites can lead to an infection. The most common way to get giardiasis is to drink water that contains giardia. Contaminated water can be in swimming pools, spas, and bodies of water, such as lakes.
Sources of contamination include animal feces, diapers, and agricultural runoff. Contracting giardiasis from food is less common because heat kills the parasites. Handling food with poor hygiene or eating produce rinsed in contaminated water can allow the parasite to spread. Giardiasis also spreads through personal contact. Unprotected anal sex is one way that this infection passes from one person to another.
Symptoms of Giardia Parasite Infection
The symptoms of a giardia parasite infection include:
Giardia (Giardiasis) Parasite Infections