Homeoprophylaxis (HP) also known as "Homeopathic Immunizations" is 100% safe and proven effective for infectious diseases.
Be Vaccine Free With HP. Contact us to learn more!
HOMEOPROPHYLAXIS
Safe, Proven Clinically Effective Alternative To Vaccinations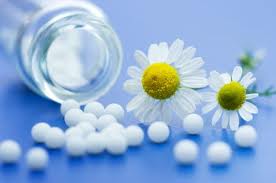 ImmunizationAlternatives.com
Enroll Now and Save 20%
Children's HP Program!
Increase natural immunity to 10 infectious diseases under expert
HP Practitioner supervision.
Read About Vaccine Dangers
Read About Gardasil Vaccine Injury Reversal
Watch Videos About The Danger of Vaccinations
Homeoprophylaxis Is The Safe Alternative To Vaccinations
Our associated website www.ImmunizationAlternatives.com provides comprehensive information and education on Homeoprophylaxis (HP), the safe and effective homeopathic alternative to vaccinations as well as common homeopathic remedies used to treat contagious childhood diseases for over 200 years.
Homeopathic medicine and Homeoprophylaxis have been used for over 200 years worldwide on millions of people with success in treating and also preventing all types of contagious diseases. Homeoprophylaxis provides natural immune system protection for common infectious diseases for infants, children of all ages and adults. HP is safe and effective, with about a 90% effectiveness rate based on clinical studies.
Homeoprophylaxis is a method of instilling immunity by stimulating the immune system with the highly diluted substances that are energy equivalents of a given disease. These remedies are called homeopathic nosodes. This method of disease protection and prevention has been used for hundreds of years on millions of people worldwide, with success.
Recent large scale use of homeoprophylaxis was in 2007 and 2008 on a large population in Cuba to prevent an epidemic for Leptospirosis, a bacterial disease that effects both humans and animals. The result was stunning clinical effectiveness on a population of 2,000,000 people, in a government run program.
All vaccines contain toxic ingredients. They carry risks. Vaccines can cause injury and even death. Vaccines are associated with autism, developmental delays and other neurological and chronic health issues. You can help prevent vaccine injury by first saying NO to vaccines. Then, start educate yourself, friends and family about the myths related vaccinations, study the medical research related to vaccine injury. Then watch and share videos about vaccine dangers with your family and friends.
Download 15 year clinical study of the effectiveness of Homeoprophylaxis
by Dr. Isaac Golden (287 pages as PDF)
Homeoprophylaxis (HP) is the use of potentized substances in a systematic manner to prevent the development of the characteristic symptoms of disease. HP is a natural, safe method of instilling immunity by stimulating the immune system with the highly diluted substances using a homeopathic nosode that is an energy equivalent of a given disease.
Homeoprophylaxis means the use of homeopathic nosodes OR homeopathic remedies for disease prevention.

The goal of HP is to "train" the immune system to the energetic components of the nosodes of given disease in order to stimulate the immune system to produce immunity.

Homeopathic nosodes are prepared from disease germs.

The remedies are made under strict Homeopathic Pharmacopeia Guidelines so that not a single molecule of the disease remains using dilution and potentization methods.

Once a remedy is potentized and made into a tincture, only the frequency of that diseased substance remains. This tincture is then dropped on small pills to make each of the remedies or nosodes, in various potencies.

The potencies used for homeoprophylaxis are typically 200C, 1M and 10M.

This method has been clinically studied for over 15 years by Dr. Isaac Golden and is a safe and effective option to vaccinations to protect a person from infectious contagious diseases.
Video About Homeoprophylaxis with Dr. Isaac Golden
Learn more about the safety and effectiveness of homeopathic medicines to prevent infectious diseases
Dr. Isaac Golden is the author of: "Vaccination & Homeoprophylaxis: A Review of Risks and Alternatives"
(38:00 minutes)