Olive Oil Therapy Procedure
Click Here to Buy Remedies and Supplements from Online Store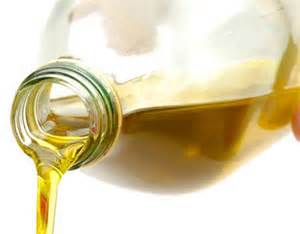 Do this daily to improve your digestive and immune system health!
This daily olive oil therapy whitens teeth, removes all types of bacteria and toxins in the mouth, supports liver, helps digestion!
Especially helpful with dental issues, potential root canals and other infections in the mouth or teeth.
In these cases we recommend you do the Olive Oil Therapy two (2) times per day.
Olive Oil Therapy Procedure
Do this before eating any food in morning.

Take 1 tablespoon of cold pressed virgin olive oil and put it in your mouth.

Swish for 3 - 4 minutes in your mouth, draw it through your teeth, etc.

Then spit it into the toilet. You will see it looking yellowish, which is a sign it has attracted bacteria.

Rinse mouth with 1/2 tsp. unrefined sea salt or baking soda in 2 ounces of luke warm water after you spit out the oil for several seconds.

Rinse again with plain water.

Then brush your teeth and also it is also recommended that you scrape your tongue too to remove any remaining bacteria.

For best results, with a weakened immune system, do this procedure 3 times in a row, daily.
Note: When you are sick....do this procedure 3 times in a row for a faster recovery!