Infertility and Homeopathy
Click Here to Buy Remedies and Supplements from Homeopathic Remedies Online Store

Read More Recovery Stories and Testimonials!
Complete Your Natural Fertility Checklist Now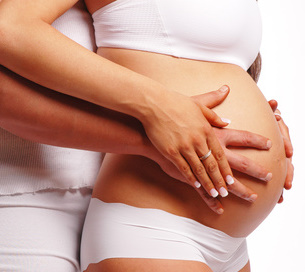 Testimonial by Ross and Victoria, Baton Rouge, Louisiana, USA
Published October 7, 2015
"Discovering Homeopathy and its healing benefits has changed our lives."
"We always knew we wanted children but never dreamed we would have trouble conceiving. After 3 long years of meeting with various doctors, under going different medical procedures, and various diagnostic tests, we were left with no answers and lots of medical bills. Our unexplained infertility was taking its toll on our marriage and other relationships. The emotional pain of infertility was, at times, unbearable. A friend of ours took a leap of faith and recommended Homeopathy to us. This is how we found Kari J. Kindem , CCH, CFHom and this website.
We began working with Kari with little knowledge of Homeopathy. Her knowledge, understanding, and support made us comfortable as we began this new journey to start a family. My husband and I were both in our late 20's when we started the Natural Fertility Program and were both in generally good health. Learning how to live a healthier, more balanced life is how we began. After making small dietary changes as well as following the remedy protocol, I began to see changes in my menstrual cycle. It took four months of following Kari's recommendations for us to conceive naturally. Homeopathy saved us from undergoing unnecessary, expensive fertility treatments.
It is without a doubt that homeopathy is the reason we have our beautiful baby girl. Not only did homeopathy help us to conceive, but also have a healthy and enjoyable pregnancy. Because of homeopathy, I was able to achieve a natural, non-medicated childbirth. We will be forever grateful for what homeopathy has done for our family in giving us our "Super Baby"!