About B Vitamins
Click Here to Buy Remedies and Supplements from Online Store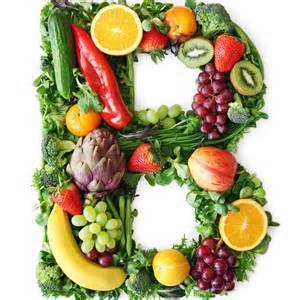 The B vitamins are essential for:
Breakdown of carbohydrates into glucose to provides energy for the body.
Bbreakdown of fats and proteins to aid in the normal functioning of the nervous system
Eyes
Hair
Liver
Mouth
Muscle tone in the stomach and intestinal tract
Skin
The B-complex vitamins are actually a group of eight vitamins, which include:
Vitamin B1 - Thiamine

Vitamin B1 is an important coenzyme that helps the body convert food into energy.

It also assists in manufacturing fat and metabolizing protein.

Thiamin is necessary to maintain normal function in the nervous system.

Thiamin plays a part in the chain of reactions that provides energy for the body.

It is thought to be beneficial for people suffering from Alzheimer's disease and older adults with mental impairment.


Vitamin B2 - Biotin or Riboflavin

Riboflavin, works together with the family of B-complex vitamins to provide the body with energy by metabolizing carbohydrates, fats, and proteins.

It also helps in the regeneration of glutathione, an enzyme that rids the body of free radicals.

Riboflavin may be able to decrease the number of migraine headaches a person has.

It may also help to prevent cataracts. Riboflavin has helped to increase iron levels for those suffering from iron-deficiency anemia.


Vitamin B3 - Niacin

Vitamin B3, or niacin, works with other V-complex vitamins to metabolize food and provide energy for the body.

Niacin is very effective at correcting high cholesterol and preventing or reversing heart disease.

It can be used to treat insulin-dependent diabetes.

Also be effective in treating arthritis and migraine headaches.


B5 - Pantothenic Acid

Pantothenic acid is commonly found in "anti-stress" formulas because it works with the adrenal glad to produce stress hormones.

Pantothenic acid helps the body extract energy from carbohydrates, fats, and proteins. I

t also helps to metabolize fats and produce red blood cells and hormones from the adrenal gland.

Pantothenic acid is necessary to maintain good health.

Vitamin B5 might be useful in treating rheumatoid arthritis. It could also be used to lower blood cholesterol and triglyceride levels.


Vitamin B6 - Pyridoxine

Vitamin B-6 plays a critical role in the synthesis of 5 essential neurotransmitters: norepinephrine, serotonin, dopamine, epinephrine, GABA.

B6 is effective against more than 100 health conditions.

The functions of the brain and nervous system are chemically dependent upon B-6 status.

It's used against heart disease and everyday aggravations such as premenstrual syndrome and sensitivity to MSG.

It can even help prevent the formation of kidney stones.

B-6 is critical for the synthesis of a class of lipids called sphingolipids. These lipids are critical for cell signal transduction and brain health.

Abnormal lipid values have been identified in individuals with elevated urine pyrroles. This may be especially true for an omega 6 lipid, arachadonic acid.

Vitamin B-6 is critical for several biological and metabolic functions:

Histamine production
Metabolism of amino acids, lipids and glucose
Neurotransmitter synthesis
Synthesis of hemoglobin


Vitamin B9 - Folic Acid

Folacin, folic acid, and folate all refer to the same B vitamin, which occurs in foods in all three forms.

Folic acid is the simplest form of the vitamin.

Vegetables are high in folate.

Folate has many benefits specific to women.

In addition to helping create healthy fetuses, it also seems to prevent cervical cancer and can reduce osteoporosis.

Folate, like many vitamins and nutrients, helps combat heart disease.

It also releases serotonin, which makes it act as a mild antidepressant.
Watch A Video About Vitamin B12 Deficiency
Gluten Sensitivity, Intrinsic Factor and Digestion
(11:14 minutes)