Frequently Asked Questions About Our Natural Fertility Program
Contact us to learn more!
Click Here to Buy Remedies and Supplements from Homeopathic Remedies Online Store

Click Here to Purchase the Fertility Checklist Online Survey - Find Your Fertility Score!
The On-line Natural Fertility Checklist contains 100 quick to answer questions.
It only takes about 15 - 20 minutes to complete and costs just $49.95 for one time use.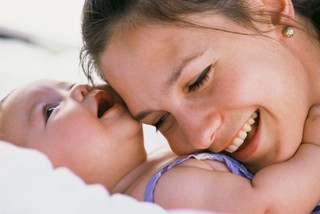 About Fertility
Infertility Cured With Homeopathy!
Success Story About Natural Fertility Using Homeopathy!
What Are The Costs for The Natural Fertility Program?
Contact us to learn more.

The Natural Fertility Program has a maximum duration of six (6 months.)

This fee includes periodic email follow ups as directed and scheduled by Homeopath.

This fee also includes free acute care for the client during business hours.

There is an 80% success rate in six (6) months for those couples who follow the Program exactly.

Fees do NOT include the cost of homeopathic remedies, a homeopathic remedy kit, nutritional supplements and fertility herbs.
Age Limit For Women in the Natural Fertility Program
We accept women up to age 42 and men up to age 50 in the Natural Fertility Program.

The Natural Fertility Program requires both partners be under fertility care for a six (6) month contract.

Results are always better and faster when both partners are receiving homeopathic care simultaneously.

Both partners are required to have homeopathic care simultaneously in the Natural Fertility Program.

We work for 6 months, using a standard contract with all Fertility Program clients under homeopathic care.

If a pregnancy has not been achieved after 6 months, an extended contract for care can be continued for a longer period, if desired.

The Natural Fertility Program consultations are available via skype video conferencing anywhere in the USA.
we offer fertility consultations and provide advice, share my homeopathic knowledge and give care and support to each of my clients.
The result is successful pregnancy - and healthy, beautiful babies!
Why Is Homeopathy So Effective For Fertility?
We will efficiently undue the harmful and suppressive effects of the oral contraceptive pill (OCP).

Homeopathic care creates a better overall state of health in both partners before conception.

The homeopathic remedies prescribed will quickly shift a woman's hormonal balances, improve ovulation, correct menstrual cycle issues and change metabolism so everything is more favorable for conception and birth.

Homeopathic care can alter the energetic balance within and between partners.

Both partners and any child conceived will benefit from my homeopathic care!
Can Homeopathy Help My Male Partner?
Yes! For the male, homeopathy fertility care can address and correct poor sperm quality, poor sperm motility, low sperm count.

It also addresses low concentration of sperm (oligospermia), sperm clumping (agglutination) where many sperm stick together in groups or clusters and impaired sperm size and shape of sperm (morphology).
How Does Homeopathy Work?
The suppressive damage to the female reproductive organs is caused by drugs like oral contraceptive pills (OCP).

It is also cause by added hormones in food and water, suppressive allopathic medicines and other drugs.

The toxins created by suppression of the body's natural energies increases the overall level of toxicity. This then interferes with the function of reproduction.

Toxicity causes structural and functional damage along with inflammation to the reproductive organs.

Homeopathic remedies repair this damage and release the toxins.

Natural fertility is then restored, and pregnancy can be achieved.
Can I Still Use Other Natural Methods To Support Fertility?
Yes....other natural and holistic type modalities can work well together!

This includes the use of Bach Flower Remedies, targeted for fertility support.