Homeopathy for Infertility, Stimulating Ovulation and Natural Conception!
Homeopathic remedies helps dramatically and affordably with natural fertility care.
Contact us to learn more!
Click Here to Buy Remedies and Supplements from Homeopathic Remedies Online Store

Complete Your Natural Fertility Checklist Now!
Answer 100 easy questions related to your fertility.
It takes about 15 - 20 minutes to complete and costs $29.
Once completed, you'll immediately receive your scored report by email
This will help us determine your success in our Natural Fertility Program.
Frequently Asked Questions About Natural Fertility
Infertility Cured With Homeopathy!
Read S
uccess Story About Natural Fertility Using Homeopathy!
About Homeopathy For Infertility
Our Natural Fertility Program has an 80% success rate in 6 months with women age 42 or less.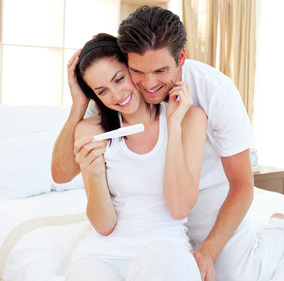 Homeopathic care is the natural, effect answer to all types of fertility issues!
The natural state for a woman's body is to be fertile. The issue of not being able to conceive is a highly emotional issue that homeopathic care can support and correct, quickly. Homeopathy treats female infertility by stimulating and supporting a natural conception effectively!
The cost of homeopathic care for fertility is significantly less than any other type of intervention - with a higher success ratio!
Homeopathic remedies will correct a woman's hormonal cycle, stimulate ovulation, correct menstrual cycle inefficiencies and balance a women's mental and physical state very quickly so that natural conception is possible.
Receiving homeopathic care will beautifully and naturally balance your body and energy. Homeopathy prepares a woman (and her husband) for conception and a more comfortable, healthy pregnancy, delivery and a healthier baby!
If you are planning a pregnancy, have had difficulty with conception, have suffered one or more miscarriage(s), have blocked fallopian tubes, PDOC (Polycystic Ovarian Disease), failed IVF's. or have related pregnancy or fertility issues, please contact me now for homeopathic care.