Homeopathic and nutritional products have not been evaluated by the FDA and are not intended to diagnose, treat, cure or prevent any disease.
Watch Videos About Homeopathy!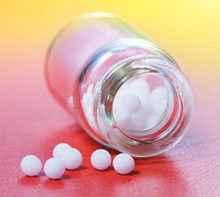 Member of the
National Center for Homeopathy

Homeopathy is a 200 year old medical system that is shown to be clinically effective. All homeopathic remedies are safe, non-toxic and are manufactured under strict Homeopathic Pharmacopeia guidelines.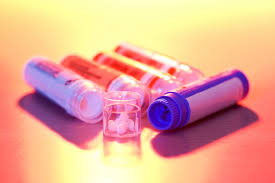 Hand Foot and Mouth Disease (HFM) Coxsackie virus
Homeopathic remedies will help a child with HFM symptoms to rapidly reduce symptoms, pain and recovery time - naturally. Contact us to learn more!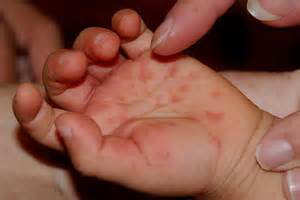 Symptoms of Hand Foot and Mouth disease (HFM)
Hand Food and Mouth Disease (HFM) is a viral infection characterized by fever and a typical rash most frequently seen on the palms of the hands, soles of the feet, and inside the mouth. It should not be confused with foot (hoof) and mouth disease that affects cattle, sheep, and swine.

HFM is most commonly an illness of the spring and fall seasons. Initial symptoms of mild fever (101 F-102 F) and malaise are followed within one or two days by a characteristic rash.

HFM Rash Small (2 mm-3 mm) red spots that quickly develop into small blisters (vesicles) appear on the palms, soles, and oral cavity.

The gums, tongue, and inner cheek are most commonly involved.

Oral lesions are commonly associated with a sore throat and diminished appetite.

The foot lesions may also involve the lower calf region and rarely may appear on the buttocks.

HFM is caused by several members of the enterovirus family of viruses. The most common cause is Coxsackie virus A-16; less frequently enterovirus 71 is the infectious agent. The clinical manifestations of routine HFM are the same regardless of the responsible virus. Those infected with enterovirus 71 are more likely to experience more rare complications.
Homeopathic Remedies Hand Food and Mouth Disease