Homeopathy for Heartburn (GERD)
Homeopathic remedies can help a person with symptoms of acute or chronic heartburn.
Contact us to learn more!
Click Here to Buy Remedies and Supplements from Online Store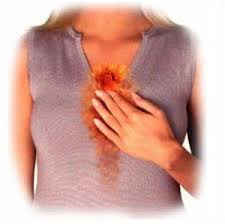 What is Heartburn?
Heartburn is form of indigestion felt as a burning sensation in the chest, caused by acid regurgitation into the esophagus.

The sensation is from an irritation of the esophagus that is caused by stomach acid. This creates a burning discomfort in the upper abdomen or below the breast bone.

The symptoms are similar to those of a heart attack or heart disease but are related to digestive issues instead.

The muscular valve called the lower esophageal sphincter, or LES, keeps stomach acid in the stomach with the help of gravity. The LES is located where the esophagus meets the stomach -- below the rib cage and slightly left of center.

Normally it opens to allow food into the stomach or to permit belching; then it closes again. But if the LES opens too often or does not close tight enough, stomach acid can reflux, or seep up, into the esophagus and cause the burning sensation.

Chronic heartburn or gastroesophageal reflux disease (GERD) can lead to more serious problems.
Here Are Some Common Remedies for Heartburn