Ignatia Constitution
Click Here to Buy Remedies and Supplements from Online Store
Read more about the Ignatia Remedy
Learn more about the Homeopathic Constitutional Types
Take An On-Line Survey Now To Find Your Constitutional Type!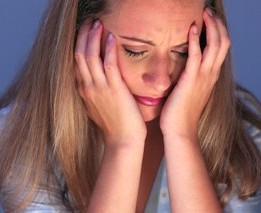 APPEARANCE: Slim build. Prone to dark circles under eyes. Expression may be tired and drawn and may also suffer from involuntary twitches of mouth or eyes. Dry lips. Dark to mid range color hair. Sighs a lot.

MENTAL AND EMOTIONAL ASPECTS: Very highly strung. Rapid and extreme mood swings. Can jump from tears to joy then back to depression in the blink of an eye; prone to suppression of grief. Possible difficulty in ending relationships and seeing this as a weakness. Coffee and cigarette addiction is common.

PHYSICAL WEAKNESSES: Nervous system. Endless list of problems caused by emotional trauma. Common ailments include hysterical grief over bereavement, leading to headaches, sore throat, coughs and colds, constipation, twitching and grinding teeth.

DIETARY FACTORS: Likes coffee (even though not good for them), sour and savory foods, dairy products, carbohydrates. Dislikes sweet foods.

THE IGNATIA CHILD: Highly strung, excitable and sensitive. Finds it difficult to function when stressed. Divorce of parents almost impossible to deal with, causing outbursts of anger, crying and poor grades at school. Prefers not to be alone. May experience headaches, choughs, sore throats. Responds well to encouragement.

GENERALITIES: The Ignatia type like dairy foods.