Thuja Occidentalis (Thuj.)
(white cedar)
Click Here to Buy Remedies and Supplements from Online Store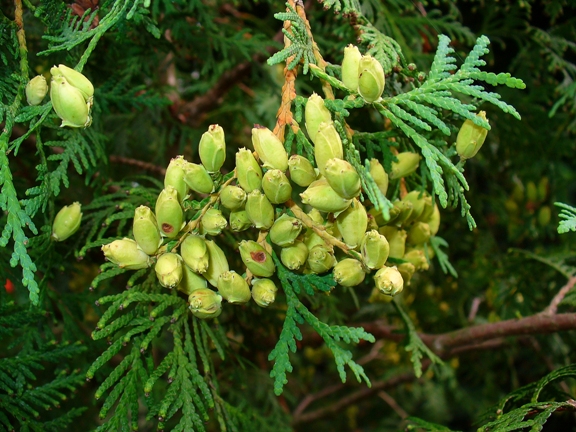 Thuja occidentalis
is useful in Autism, ADHD, PANDAS and other neurological disorders, along with other important polychrests.
About Thuja occidentalis Homeopathic Remedy
Thuja occidentalis keynotes are Fig-warts, and it is a major remedy of the sycotic miasm.

Warts, growths, tumors and excessive mucus.

Fungus growths.

Loss of appetite.

Rapid emaciation.

Constipation with violent rectal pain.

Piles.

Gonorrhea.

Asthma in children.

Blows out much thick, green mucus mixed with blood and pus.

It has also fluent runny nose in the open air and dry indoors.

Has a specific antibacterial action, as in gonorrhea and vaccination.

Tearing in muscles and joints, worse at rest, better in dry weather, worse damp humid atmosphere; lameness.

Complaints from moonlight.

Rapid exhaustion and emaciation.

Left-sided issues and chilly.

Often a history of vaccination.

Skin troubles, neuralgia, etc.

Freckles.
Thuja Occidentalis: Homeopathic Medicine -Tips For Beginners
(4:41 minutes)