Watch Videos To Learn More About Homeopathy!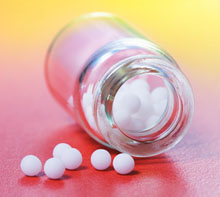 Members of the
National Center for Homeopathy

Homeopathy is a 200 year old medical system that is proven to be clinically effective.

Homeopathic remedies must comply with FDA labeling requirements. They are manufactured under strict Homeopathic Pharmacopeia guidelines.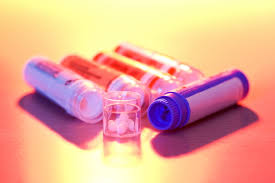 "Let Miracles Find You....in 2018!

""Homeopathy was a gentle road to recovery after years of suffering."

HOMEOPATHY TREATS THE WHOLE PERSON....BODY, MIND AND SPIRIT

Homeopathy is a drug-free method of healing the body naturally. We treat the whole person and all their symptoms. We carefully review everything about a client, as an unique individual. Homeopathic remedies are highly diluted and potentized so that all remedies safe, non-toxic and clinically effective. We also provide nutritional advice and supplements recommendations for added support for clients to increase recovery speed.


"Homeoprophylaxis increased our natural immunity. We said no to toxic and dangerous vaccines."

HOMEOPROPHYLAXIS - THE SAFE, EFFECTIVE ALTERNATIVE TO VACCINES

Homeoprophylaxis (HP) is proven 90% effective in clinical studies for disease prevention. HP is the safe alternative to toxic vaccinations. Homeopathic immunizations are supervised for infants, children and adults of any age. The HP Children's Program increases natural immunity for ten (10) childhood disease including: Chicken Pox, HIB, Influenza, Measles, Meningitis, Mumps, Pertussis, Pneumococcal Disease, Polio and Tetanus and other infectious diseases.


"Homeopathy gave me back my vitality and my hope."

WOMEN & FAMILIES ACHIEVE WELLNESS, VITALITY & OPTIMAL HEALTH

We offer new hope and true healing for those who have tried many other medical options, and suppressive drugs, without success. We help women detox from past birth controll pill and IVF use. Experience effective healing support for adrenal fatigue, autoimmune conditions, Chronic Fatigue Syndrome, depression, fibromyalgia, Hashimoto's, hypothyroidism, menstrual issues, menopause and more. Personalized care and monthly case management will enhance and promote your gentle recovery.


"His autism recovery was possible with gentle, healing remedies."

CHILDREN RECOVER FROM ADHD, AUTISM, SPEECH DELAY & VACCINE INJURY

Autism and vaccine injuries are complex challenges that require our extraordinary commitment and years of treatment experience success with such cases. We have remarkable recoveries and have treated many clients with MMR, DTP / DTaP, Flu, Gardasil and other vaccine injuries. Homeopathic detoxification is accomplished with homeopathic remedies, bowel nosodes, sarcodes and tautopathy. We are trained in CEASE Therapy, HDT and other detox methods to address vaccine injuries in about one year.


"She no longer suffers from terrible PANDAS symptoms, thanks to homeopathy."

CHILDREN RECOVER FROM ANXIETY, PANDAS, PANS, OCD & TICS

Homeopathy effectively helps children with PANDAS or PANS. Symptoms and behaviors of PANDAS include prior vaccine injury as well as anxiety, anorexia, depression, eye blinking tics, twitching, OCD and even rage. Children with PANDAS or PANS often have repeated strep throat infections that are suppressed with antibiotics, further damaging their health. Homeopathic medicine and nutritional supplements will recover these children.


"My pregnancy was a true miracle after years of infertility!"

NATURAL FERTILITY CARE RESULTS IN A DRUG-FREE PREGNANCY IN 6 CYCLES!

The Natural Fertility Program has an 80% success rate in 6 cycles for women age 42 or less! Complete a scored Fertility Checklist to learn more about your success potential . The Natural Fertility Program corrects the ovulation cycle, reverses the toxic effects of prior birth control pill use, balances hormones and promotes a natural conception. Fertility care with homeopathy enhances your conception energy and promotes a healthy pregnancy!
Homeopathic Care For All Types of Health Issues in Women, Children and Families.
"Life is not merely to be alive, but to be well!"