Homeopathy for Intestinal Parasites and Worms
Homeopathic remedies will help a person with parasites or worms relieve their symptoms effectively and quickly. Contact us to learn more!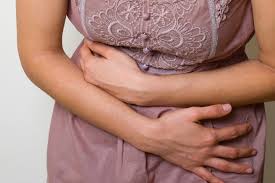 Listed below are the most common symptoms of parasites. Some of these symptoms may be indicative of other issues.
These symptoms can be a strong indication of parasites and can include any combination of the following:
anemia

biting people

bloating

bloody nose

changes in appetite

chronic diarrhea

chronic diarrhea or/alternating with constipation

conjunctivitis

coughing bloody sputum in some cases

dizziness

facial swelling around the eyes (indicating trichinosis).

fatigue

fever followed by loss of appetite

food allergies

fowl-smelling gas

indigestion

intestinal cramps

irritable

itching around the anus - at night (pinworms)

itching on the soles of the feet - sometimes with rash

loss of appetite

loss of vision

muscle pain

nausea

painful bowel movements

palpitations (indicating hookworms)

restlessness and difficulty sleeping

sore and aching intestines

squinting eyes

vomiting

weakness and fatigue

weight loss (not always)

wheezing and coughing, followed by vomiting, stomach pain and bloating (suggesting threadworms).
Homeopathic Remedies By Type of Worm
Paranil Anti-Parasite Support
This herbal combination elps to eliminate harmful parasites, including intestinal worms and their eggs from the colon and other parts of the body. Specific combination of herbs have been successfully used for thousands of years to kill and expel parasites. Paranil is an effective combination of 18 high-quality herbs that have traditionally been used to expel parasites as well as to clear eggs and hatching larvae from the body. It is powerful yet safe and well tolerated by adults. For children use Paranil Jr. as a special children's formula.

Garlic
Ingest raw garlic or use garlic your diet if tapeworm infection is suspected. Garlic capsules to ensure a large amount of this spice works into the system.

Goldenseal
Used historically for infections. Preliminary lab studies suggest that berberine, the active constituent of goldenseal, may be active against Entamoeba histolytica, Giardia lamblia and Plasmodium.

Peppermint Tea
Drinking this on a routine basis when infection is suspected can work as a natural cure for tapeworm.

Pineapple
Eating large amounts of pineapple or drink pineapple juice. This is acidic and can cause stomach discomfort.
Natural Treatment for Tapeworm - Pumpkin Seeds
Shell one ounce of fresh pumpkin seeds, pound them, and mix them with two ounces of honey.

Give the mixture to the person in the morning, on an empty stomach, in three doses an hour apart.

The tapeworm overeats on the pumpkin seed until it is so relaxed that its hook lets go and it is passed out.

Don't touch the worm until it has totally passed, head and all, or else the worm will grow again from the head.
Natural Treatment for Threadworm - Vasaline
Use Vaseline (petroleum jelly) and smear the anus inside and out with a layer nightly.

When the worms come down to breed, they will slide out on the lubricant and are gradually passed.

Combine Cina and the worms will be removed.